En español, en français, em português.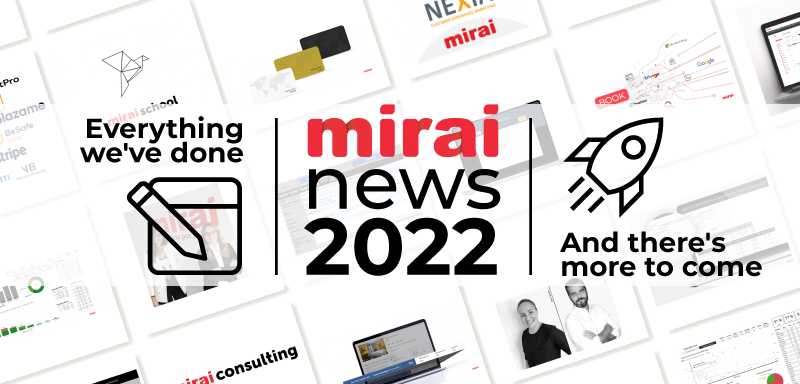 As we approach the final few days of the year, it's time to look back at what we have been up to in 2022. What were our most important developments? What other projects have we been working on? We have been busy further improving your direct sales, and here's a summary of everything we have implemented. Leave us a comment at the end of the article to let us know if we have done it right.
Our booking engine
One of our most important new features is our price calendar, designed for users with flexible dates. Easy to use, 100% integrated into your website, adapted to mobile devices… We are constantly adding new features. Check them out here.
We launched a "Price Comparison and Parity" module so that you can display the prices offered by the main OTAs without leaving your website. It is an effective way of showing your users that your direct price is always the best, converting them into customers. In addition, all pricing information from your channels is collected in our BI, so that you can leverage the data.
Loyalty club
As it is such an important feature, we have continued to add new functionalities to the loyalty club this year. You can now create membership levels to which you can apply special rates and offers and upselling, at a discount or free of charge.
Integrations
We continue to integrate solutions to facilitate your direct sales operations:
See all the tools that have been integrated into our engine here.
Payment methods
We integrate the leading financial infrastructure in the world, Stripe.
These are all the payment methods available on our engine.
In addition:
Reports, analytics and BI
Mirai Metasearch
We have upgraded Mirai Metasearch reporting with BI, powerful filters, new charts and KPI's, choice of attribution models… so that you can leverage this information to further optimise your metasearch campaigns.
We have added Bing Hotel Price Ads to our connections, a metasearch engine from Bing and a very interesting showcase for reaching those users who do not use Google.
Major service innovations this year
Mirai Contact Centre: with the majority acquisition of Nexia, we have incorporated its 360º customer management solutions.
Website projects
In 2022, we created 213 hotel and hotel chain websites. Here are just a few of them:
Mirai blog
Distribution, pricing, digital marketing, metasearch… We have covered the topics that we think are most helpful for improving your direct sales. Here are the most read posts of the year.
Mirai Team
All of the above has been achieved thanks to the Mirai team, which grew by 57 new members in 2022. There are now more than 180 of us across 14 Mirai offices (the newest in Cancún, Mexico) in 5 countries: IT, UX, designers, marketing experts, account managers, consultants… We never stop growing, innovating and looking for new ways to improve your direct sales!
What do you think? Do you think we've gone above and beyond? Do you have any suggestions? We are all ears!
Let's go for 2023!