En español, en français, em português.
You have probably seen it in all the big hotel chains, showing it at full stretch on their websites and booking engines: loyalty clubs mean a new standard in direct sales and customers are starting to get used to them. Should your chain have one? Moreover, should independent hotels get into business too?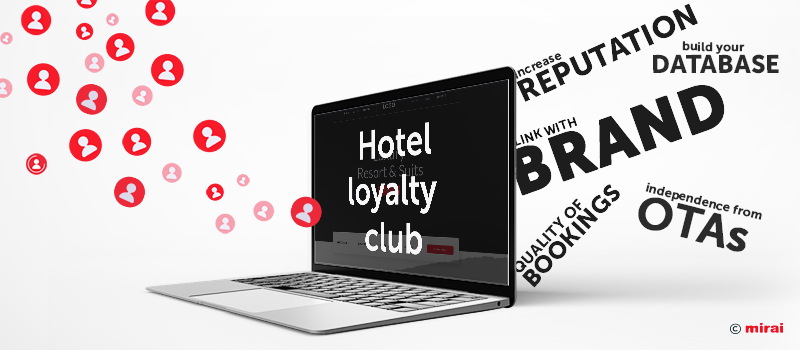 Spoiler alert — the answer is yes; technology allows for it, it is easy to maintain and set up, it reinforces your pricing freedom and, above all, it strengthens the relationship with your customers on the road to loyalty.
Differences: to have or not to have a loyalty club
If you do not have it, your hotel, your direct sales and your booking engine simply process bookings, handling the necessary transactions so that people pass through your hotel and hopefully return one day if they were satisfied with the experience and remember you. Your customers will be members of a club, but that club will not be yours. At your hotel reception desk they might make use of their Genius privileges, for example, instead of for being your special customer … such a sad scenario should make you think.
If, on the other hand, you set up a loyalty club, you are adding an extra link between the customer and your hotel-chain-brand, which starts before the booking, can last for years, and includes most of your direct customers and even those from other channels, i.e. you are gaining independence from OTAs and intermediaries without making enemies of them.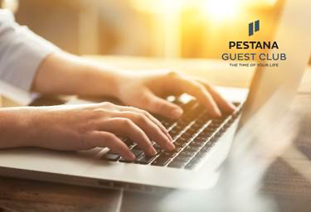 Loyalty club as guaranty of good hotel management
Creating a successful loyalty club, established over the years, could serve as a barometer to evaluate the management of a company or professional hotelier. It is a challenge because it involves combining and coordinating a difficult balance between several areas:
Proven ability to satisfy customers. Without satisfaction there is no loyalty, it is a basic prerequisite. Therefore, behind every large active club there is an incredible amount of previous work with happy customers, which is a credit to every employee of your hotel.
Direct sales marketing. Attracting new members and maintaining the relationship over time can only be achieved with a marketing team doing a good job.
Mastery of technology. Although great deeds can be achieved with few technical resources, as the sophistication of a club advances, more technological pieces must be coordinated and covered: PMS, CRM, web, booking engine, security, specific software… and therefore a greater expertise will be proved by hotel managers.
In addition to technology, managing a club means dealing with people: it requires affection and personalization, the ability to connect with your custumer, to communicate values… Behind every successful club there are professionals with proven empathy.
We tend to identify loyalty clubs with large hotel chains: indeed all the large ones are offering it, but more and more the medium ones are doing so too. As the trend increases and technology allows for it, these will spread to more and more groups, including independent hotels, and will become a new responsibility for marketing, hotel and chain managers.

A club classifies as "private sale", a field every hotelier should cover
Public sale would be the kind that does not require a special agreement, nor excluding circumstances linked to a third company nor private communication.
Private sale is the opposite. Recognizable examples are those based on promotional codes or exclusive rates with companies or travel agencies that have a certain commitment to maintain limited distribution.
Why you should offer better conditions to your club members
Your business is sold through OTAs. Just because of that, your hotel is now being offered at better conditions, or at a price lower than what you would normally charge; sometimes with your permission and sometimes without your knowledge. The methods involved are endless: call it coupons for friends on their first purchase, package discounts, early payment benefits, discounts for being in China, for being a customer of a certain bank, cashback programs; call it disparities, price matching, call it Genius (which everyone can access)… Many of your customers enjoy discounts that you do not always see and which distort the price you think your product is being sold at. If you are into OTAs you are being discounted: discount your best direct customers too.
For that offense alone, no one should hesitate. Nevertheless, there has been intense debate about which customers should have the best terms. Often the decision is made not so much on the intrinsic merit of certain customers but rather on convenience: the hotel ends up giving better conditions to certain third-party channels or programmes because in the short term it is useful for them to get more bookings. Better prices are given to holiday packages because they guarantee volume: you enter Genius at Booking.com for fear of losing some demand… (we recommend reading 20 reasons to leave Booking Genius).
However, apart from being trapped by market circumstances, every hotelier seems to agree in regards to treating direct customers better, especially repetitive direct customers. They are the target of their generosity and the main characters of every club.
In any case, the price figure is not everything. Anyone who wishes to stay out of the price war should remember that loyalty club advantages can take many forms besides discounts: upgrades, exclusive packages, better cancellation or payment conditions, fewer restrictions, etc.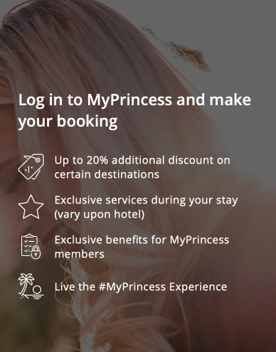 Concentric circles: from your booking engine to the last worker in your hotel
A loyalty program's core lies in your PMS, CRM and booking engine. The latter alone should allow customers to register when booking, so that eventually a database can be created to support the club. Even if no additional actions are taken, this has value on its own, since it facilitates special prices in your hotel's direct sales. All hotel chains, as well as many independent hotels, offer their club terms to non-members on the condition that they register upon booking. This is a spring that releases you from constraints due to intermediaries' pressure to have the best price.

In the next concentric ring, the loyalty club should be extended to your entire direct sale, including telephone and face-to-face sales. The club program on your website should be undertaken by the bookings department.
An additional circle would be marketing. There is no point in having a registered database if you do not communicate with it. These users have an interest on your product, they are more receptive to your proposals than the general public, and also more than those who simply subscribe to mailings.
Finally, with loyalty as the ultimate goal, all employees must be aligned in their mission to achieve maximum customer satisfaction. Your management success reference will determine your club's vitality.
The many advantages of a loyalty club
Make the most of meta-search engines showcase. Send them your club rates. Your club's special conditions should be visible to them, else they will not reach a large share of your target group.
It gives you pricing freedom on your website, even publicly. Special club conditions mean they fall into the private sale category, with control mechanisms that regulate access. The intermediaries should not object to you.
It allows you to build a large database in the fastest way. If your club benefits are attractive and you offer them from the first booking, the vast majority of new-booking customers will register as members. In the first hotel chain to activate our new Mirai club, 79% of new-booking customers registered into the club.
Your reputation increases. If you accompany the club with constant communication with your members, preferential treatment and involve your employees, the satisfaction of your members will skyrocket, contributing to an increase in your reputation.
It increases the quality of your bookings.com has already done the work of explaining this for its Genius program, which applies to any club: repetitive and more involved customers tend to have better quality in their bookings.
It reduces your costs. One of the advantages of loyalty that is traditionally mentioned is that your retention costs are lower than the costs of acquiring new customers. The club is the mechanism to establish this framework of retention actions.
You get more independence from intermediaries. In the long run, a large number of repetitive and direct customers is the best vaccine against dependence on third parties.
You can access "new" demand. Is a customer that you can get back new demand? In a sense, yes. A club gives you the option to get them, as long as you know how to leverage your database through email marketing to build interest. You can also channel demand to mid and low seasons, where price is not a problem because you have plenty of rooms. As long as it is new sale, the intermediary cost is not so important (in low/medium season).
If you still do not have your own loyalty club, its implementation and maintenance is easy with the right technology . It offers immediate advantages even for independent hotels. In addition, if your hotel already has a high reputation, the advantages of cultivating loyalty increase. In the case of hotel chains, the impact skyrockets, since the shared members have access to a larger portfolio of hotels. In the long term, the fruits of the club will be better harvested if you also add some dedication to keeping the club alive and, above all, plenty of care. The tools to build a direct sale are there: one of them is a loyalty club. These are after all your best customers.
You can learn more about loyalty here: