En español, en français, em português.
There's increasing government pressure to ensure that the prices consumers see are inclusive of all taxes and charges across Europe. OTAs already show European users this final price, including local taxes. If you also want to do this on your hotel's website, Mirai's system now supports this feature.
This is what will happen if you choose to display prices including local taxes
The prices displayed in the booking engine will obviously increase as a result of the included tax.
The phrase 'Not included X EUR per person per night of Local Tax from 16 y.o.' will no longer appear.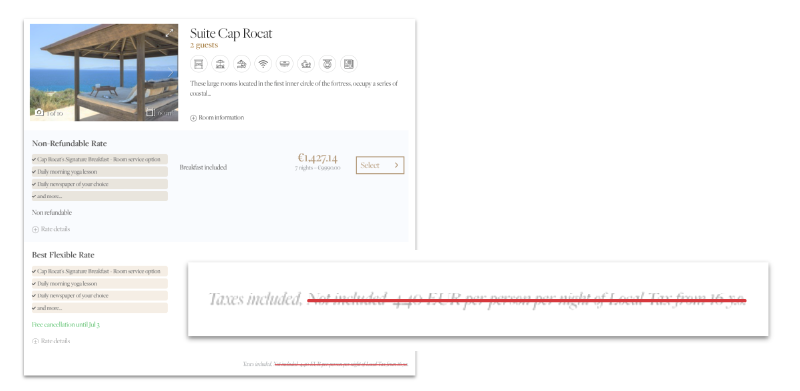 In the case of prepaid bookings, a new message will be displayed in the final step stating that the local tax is to be paid directly at the hotel.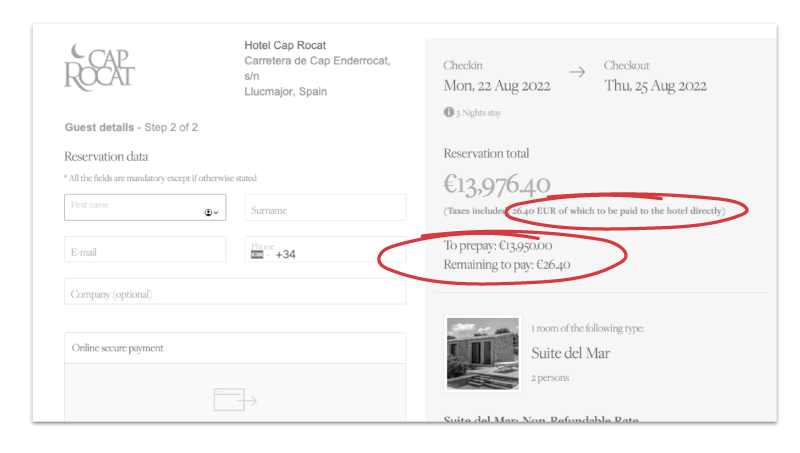 Here's how to configure it
You can activate it with a single click on the Mirai extranet (Rates >> Markets-Currencies). You can also ask your Mirai account manager to enable it.
Not only can you choose whether to indicate it generally but, as in the case of the main taxes, also whether to include it depending on the market. This allows you to remain competitive with users in the United States, for example, who are used to seeing and comparing all their prices excluding taxes.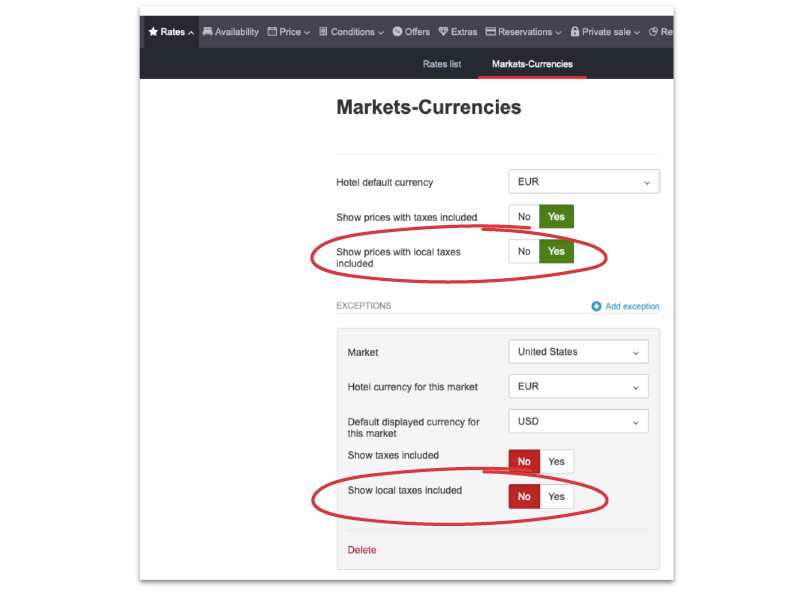 Should you include it?
Yes, if you're concerned about compliance with the law and if it's a regulatory requirement in your destination. Or if you simply don't care that your direct prices don't seem to be cheaper than OTAs at first glance. In any case, we advise against including taxes in the prices presented to users in the United States and Canada.
No, if you prioritise displaying prices that appear to be more competitive than OTAs or your competitors.
As always, don't hesitate to speak to your account manager if you have any questions.