En español, en français, em português.
It is now possible to reactivate cancelled bookings with the "uncancel" option. This option is only available to the hotel owner, never to the customer. This is usually done when agreed with the customer or because the hotel cancelled the booking by mistake.
The reactivate option will appear as a button when you enter a specific booking on the extranet ("Bookings" section):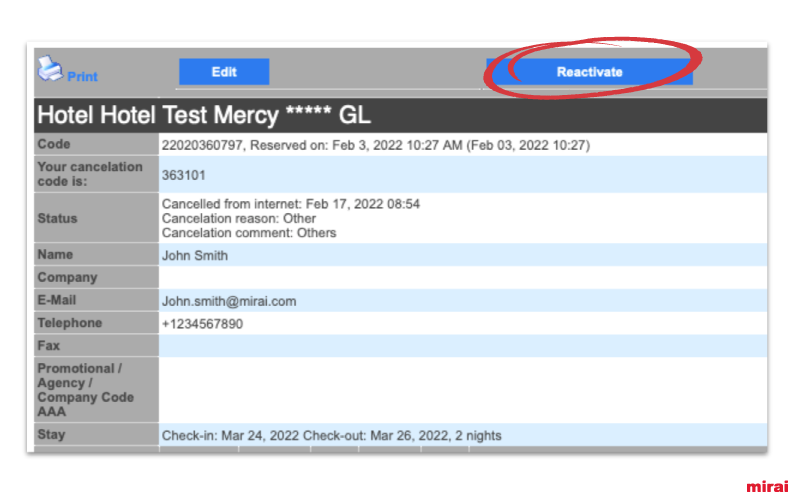 Please note:
You can only reactivate cancelled bookings if they have not yet been included in the monthly review ("reconciliation").
The reactivated booking is sent to the channel manager as a normal activated booking.
Reactivation does not automatically deduct the dates from our system inventory. This is usually done by the channel manager upon receipt of the booking.
The booking is reactivated even if the hotel has no availability on those dates, as this is a deliberate action by the hotel.
There is no "Are you sure?" message because the action is easily reversed by simply cancelling again.
Reactivation does not automatically generate an email to the customer. However, you can send an email with just one click on the option at the bottom of the booking screen.
If you have any questions, please contact your account manager at Mirai.