En español, en français, em português.
To make your booking system more understandable and to reach as many users as possible with your direct sales, we have added five new languages to our booking engine:
Arabic
Basque
Czech
Greek
Hungarian
Of these languages, Arabic deserves a special mention, as it was the most challenging to add due to the extra complexity of adapting to right-to-left (RTL), which has an impact on the page structure as all content has to be displayed with a mirrored effect.

We have translated all the standard texts on the engine: buttons, general information, etc., as well as the booking confirmation screen.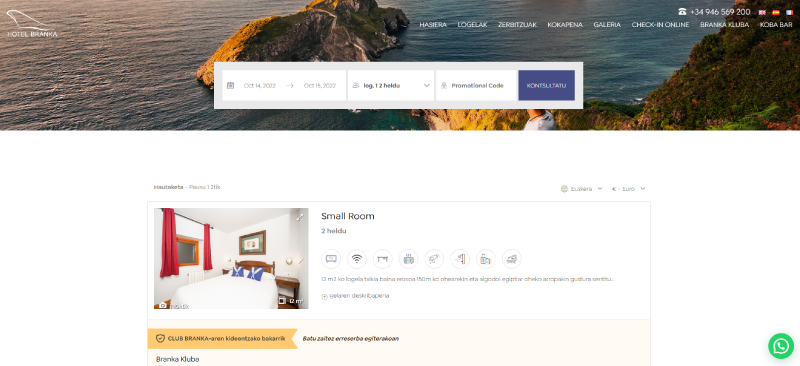 If your website is translated into any of these languages, you can activate this option in your engine and provide a more integrated experience for your users when searching for availability and prices.

Once set up, you will need to enter the specific translations for your hotel: room names and descriptions, offers, cancellation policies, etc. If any translations are not available in the corresponding language, they will be displayed to users in English.
These additions bring the total number of languages available on our booking system to 22: Spanish, English, French, German, Japanese, Catalan, Italian, Russian, Portuguese, Chinese, Polish, Swedish, Danish, Norwegian, Finnish, Dutch, Turkish and the five new languages we have just added.
Would you like to activate one of these languages? Contact your account manager and they will help you with anything you need.