Integrations: Connect your direct sales and extend its reach
presence
Integration with meta-search engines
Hotel price comparing websites (or meta-search engines) are the new shop windows in which it is necessary to be. We not only connect you, we create your strategy. Free of charge.
Your hotel is already present in all of them but… what about your direct channel? Are you going to allow your reservations to end up in the hands of OTAs?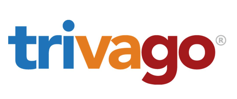 The popular meta-search engine has a space reserved for your website: Make the most of the best integration through Mirai
Trivago's pay-per-click program takes visitors to your website.
If you are a Mirai customer, our online marketing department can handle it for you free of charge.

The best integration with the giant
We have the best connection and presence in all available Google services: Google Hotel Ads (GHA), their cost-per-click (CPC) and cost-per-action (CPA) models (where commission is delivered after checkout).

Tripadvisor: A lot more than a review site. Put your direct sales on display in an essential shop window
Mirai is a Premium Partner, which means we have connections with TripConnect (visits), Instant Booking (instant reservation) and Opinion Express (customer reviews).
Kayak: Market leader in the US and strong presence in Europe. Specialises in hotels and flights.
With a CPC model, your direct sales can be present in Kayak with Mirai. Our online marketing team will handle your campaigns with maximum professionalism and transparency.

Skyscanner helps more than 50 million people find their travel options every month
They are leaders in flight search but with a strong expansion to hotels, and they are a further opportunity for your direct sales to reach more customers and earn a fee over agents.
distribution
Integration with Channel Managers
Easily receive reservations from different channels. Save time and increase benefits with this connection.
Update stock and easily receive reservations (two ways).
connection
Integration with PMS
Connect our reservation engine to your PMS. Keep your occupation updated in real time.
Also, connection with many other PMS, such as Opera, is possible through channel managers.
integration
with other companies
The market is full of companies that offer innovative marketing online solutions. Mirai's booking engine is integrated into several of them:

VE Interactive: to retrieve contact information for customers that left your website without finalising their reservation.

The Hotels Network and Triptease: they offer a price comparison widget between OTAs in real time.

Affilired: provider of enrolment campaigns.

Flip.to: a tool to share experiences in social networks.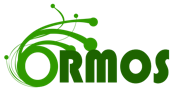 Ormos: oversees and helps control your hotel's final price on a wide range of sites.

Beonprice: Revenue Management tool for hotels. Includes control modules for disparities or business rules in relation to the price you should be putting on each channel and at what moment.

Sojern: marketing solution, risk-free, that uses big data to increase direct reservations in independent hotels.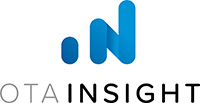 OTA Insight: helps hoteliers make better distribution and revenue management decisions through their business intelligence tools.

Booklyng: Chatbot for hotels.

Quicktext: Chatbot for hotels.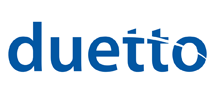 Duetto: Cloud-based hotel revenue management software and revenue strategy solutions that deliver powerful insights on pricing and demand.

HiJiffy: Chatbot for hotels.
Mirai's API
An open door to our data
What it is: a door into our system, our extranet, our dynamic data such as selling prices, rooms, information and photos as well as all the hotel offers. All of it in a simple format and in real time.
What it's for: our API opens a world of options to web development companies so they can incorporate into their hotel websites a vast amount of dynamic content that the hotel changes through our extranet.
Information about direct hotel prices: open to revenue management companies, price control and hotel price comparing websites to facilitate decision making and access to the direct channel of hundreds of hotels.
Aimed at companies that also provide services to hotels that are Mirai's customers:
Services, design and marketing companies
Revenue management companies
Disparity detection companies
Meta-search engines