En español, en français, em português.
The use of cryptocurrencies has skyrocketed in recent years and millions of people have already created a wallet in which to treasure their Bitcoin, for fun or as an investment, and who are now anxious to start spending them.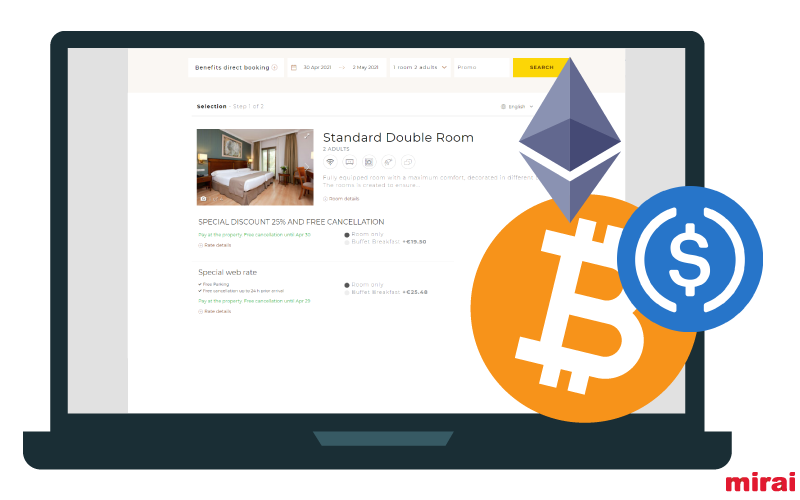 But the demand for Bitcoin is not growing for nothing; an increasing number of businesses are now accepting it as currency. Tesla lets you buy their cars using Bitcoin. Some other examples include Norwegian Airlines and Just Eat France. Investment funds like Blackrock or Fidelity have included Bitcoin as an option for their portfolios and even some public administrations like Mirai City Hall accept it for payments. Most indicators show that the crypto model is safe and stable, quickly establishing itself as a new economic model.
Thanks to Mirai's integration with the company specialising in cryptocurrencies, Criptan, with its goal of bringing the world of cryptocurrencies to people's day-to-day lives, you can now charge in Bitcoin and other cryptocurrencies on your website.

What are the advantages of accepting Bitcoin?
It sets your hotel apart from those that don't accept it. Guests who have Bitcoin and want to use it will be more likely to choose hotels that accept that currency.
It gives your direct channel an advantage not offered by the OTA's. So far, neither Booking.com nor Expedia accept cryptocurrencies, which is a great opportunity for you.
Higher conversion rates. The more alternatives you offer for booking, the higher your conversion rate will be. As well as cryptocurrencies, there are several alternative payment methods you can add to your booking engine, such as Bizum, PayPal or Alipay.
It guarantees your non-refundable rates are paid, as there is no chargeback option available.
Which cryptocurrencies can the guest use to pay?
Bitcoin (BTC) and soon Ethereum (ETH) and USDC. The most widespread cryptocurrency is without a doubt Bitcoin, which has a market capitalisation of more than one billion USD.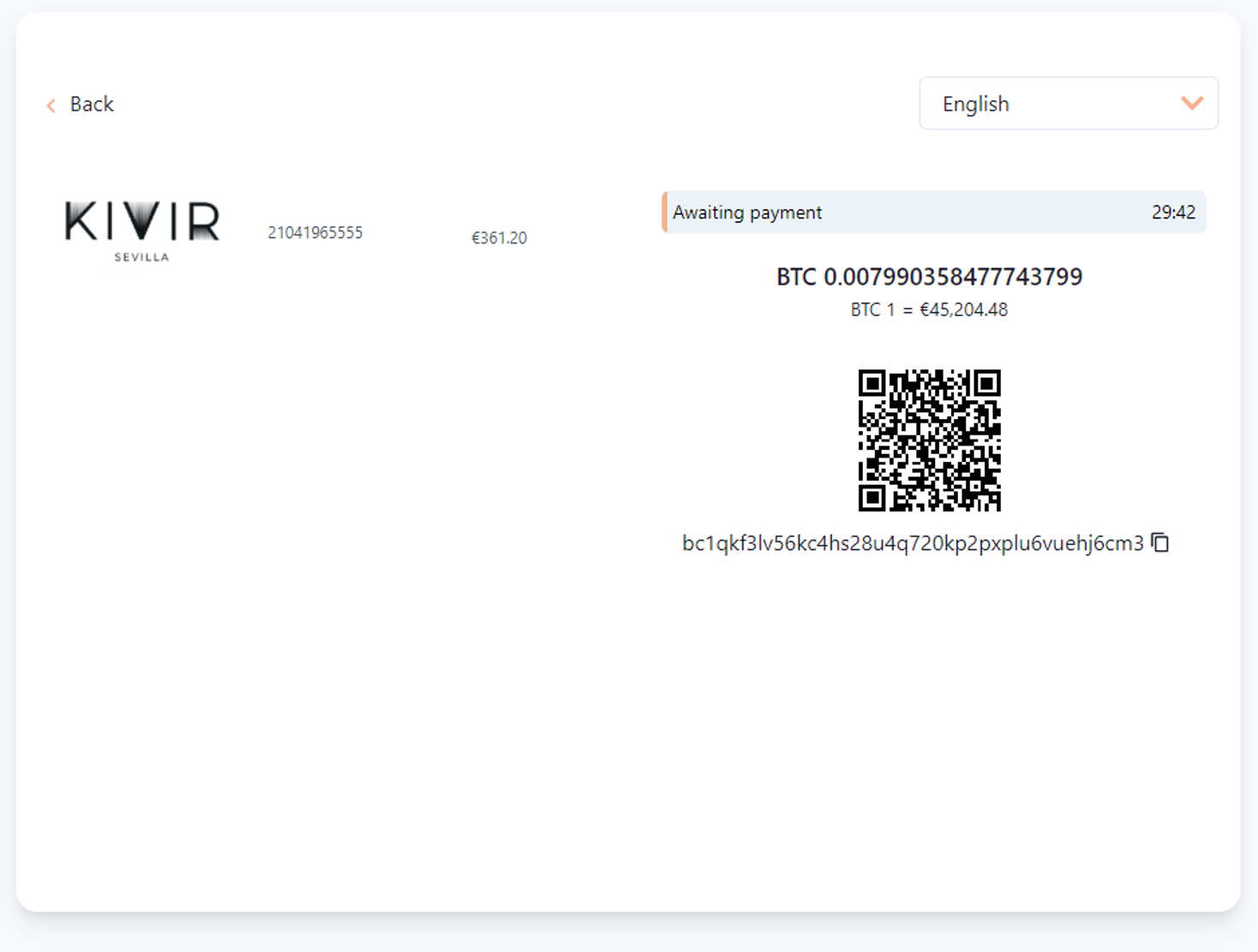 Even if the guests pay using cryptocurrencies, will I still receive the money in my own currency in my bank account?
Yes. You will receive the money in your bank account and in your own currency (€ or USD) as if the guest had paid using a card. The countries where Criptan can deliver your money are the entire EU, the UK and soon also in Mexico and all Central America.
If you have a Bitcoin account, you can receive the amount directly in Bitcoin.
Is Criptan compatible with the PSD2 regulation?
Yes, Criptan applies sectoral regulations with regards to the law governing payment services and is in constant contact with the Bank of Spain to adapt its systems to current regulations.
How much does it cost to integrate Criptan Pay?
The integration is for free, as are its support and maintenance. Criptan will never charge the hotel, allowing the hotel to receive the full amount it wants to charge in €. Criptan will only charge the user paying with cryptocurrencies a small commission. If the user decides to pay with a wallet other than Criptan's, the cost of the commission will be 1.95%, but if the user pays from Criptan's app, the user will receive a cashback of 50% of the commissions.
As usual, Mirai will not charge you anything for setting it up or for maintenance. It is all included in our all-round service.
I'm interested. What do I have to do?
Ask your account manager what steps to follow.