En español, en français, em português.
To provide "precise" and "simple" answers has always been the goal of every hotel when it comes to customer service. With the advent of mobile devices, our tolerance to waiting has dropped to a minimum and we demand "quick" if not instant answers. And we also increasingly demand "customised" and "friendly" answers. We are frustrated by cold, generic replies. To make matters more complicated, we don't only call or write emails anymore; we also use WhatsApp, online chats and social media messages, and we expect to receive an answer through the same channel. In short, we want to be treated like royalty without having to pay a dime. At the end of the day, the ability to change channels with a single click makes us feel powerful ("if you don't reply, Booking.com will"). What's worse, we could just as easily change hotel ("I'm sure there's another one that will attend me better; there are so many to choose from!"). Customers are so hard to gain and so easy to lose.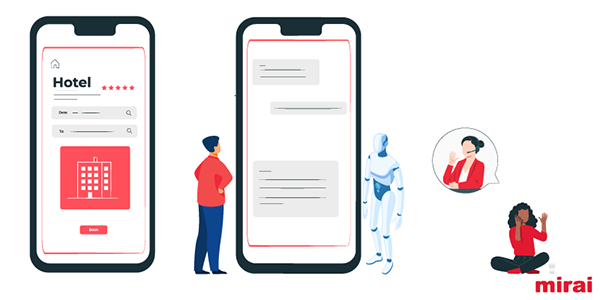 Customer service, a gamble and an investment
Many hotels have and are committed to maintaining high standards of customer service quality. Contrarily to what one might think, this does not depend on the type of establishment (hotel, hostel or resort) nor of its category (5 stars or 1). Success stories can be found in all categories, as providing a good service is more of a business-running philosophy. Something that has been burned into the DNA of each establishment and that is transmitted from top to bottom, from owners or managers to their staff. It rarely works the other way around.
Unfortunately, crises such as the one we are currently living in due to COVID-19 leave many with no choice but to cut operating costs, and customer service is often the victim. An understandable decision at first glance, but a misguided one nonetheless, as every guest that reaches out and doesn't receive an answer might give up, and then they will be the ones to not be around when you need them. As we continue to rely on people to carry out these jobs, if we have no people at hand, we cannot offer these services. And yet there are still many who insist on seeing customer service as an "expense" rather than an "investment".
Small hotels are affected the most by these cuts, followed by large chains and, lastly, large OTA's, who also suffer albeit less. Size always makes a difference.
The challenge of automating customer service while making it accessible
Customer service automation is an industry in full swing. Several advances have been made thanks to artificial intelligence and machine learning that allow us to provide guests with decent automated responses in the most usual cases. There are now tools that can efficiently answer the most frequently asked questions, saving your team hours of work and improving customer satisfaction. And all this while covering our basic requirements, which are simply to provide a quick, simple, precise, friendly and customised answer. At this point in time, automating 100% of the interactions with guests is unrealistic and counterproductive.
Website. Prevention is always better than the cure. Anticipate your guests' questions. Provide information on opening dates, which services are unavailable and for how long, as well as any travel restrictions or COVID-19 protocols you might have implemented. While some clients might not like reading so much or will simply ignore it, many others will read and appreciate it. The best service is one that makes sure there is no room left for doubt.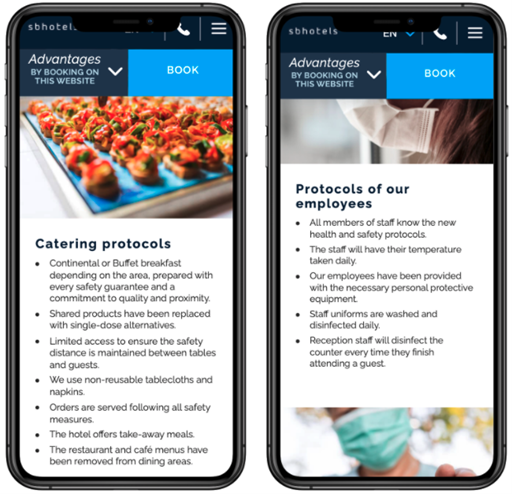 Alternately, there are several plugins and widgets with which you can incorporate content more swiftly into your website. Some of them, like The Hotels Network or Triptease, allow you to easily highlight direct, timely content whenever you need it.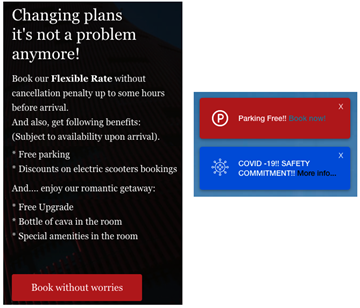 Chatbots. No matter how much work you put into your website, there will always be questions left unanswered. You will also find that some guests are just lazy and prefer to ask for information rather than look for it. Many eschew resorting to their own voices to ask questions, especially young people, and prefer text-based interactions. Others don't call because they don't speak your language, are in a different time zone or don't think it's a suitable time to do so. In these cases, you should consider implementing a chatbot and connect it to all of your hotel's communication entry points: your website, your social media profiles and even your WhatsApp channel.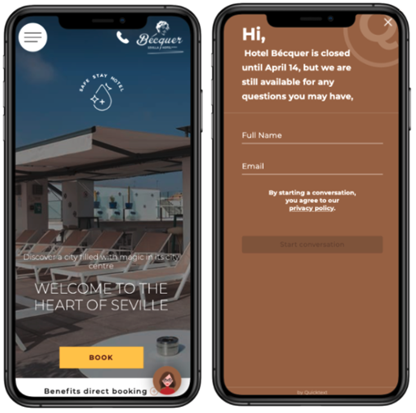 These chatbots should be integrated with your booking engine to be able to provide guests quotes in real time and smoothly redirect them to a page featuring the hotel, dates and occupancy they have indicated in the chat, so that they can then complete their booking comfortably and with ease. At Mirai we have a sophisticated network of the very best chatbots, including Asksuite, HiJiffy, Quicktext (both the Freemium version, which is free for Mirai clients, and the Premium version), and soon the new chatbot Shiji ReviewPro.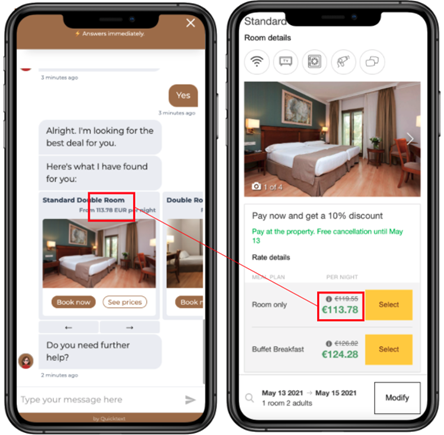 Assistants that (partially or fully) automate email management and booking quotes. This is especially helpful now that so many hotels are closed or have limited staff. These systems automatically "read" the emails in your inbox and "interpret" the most frequently asked questions.
If set to a semi-automatic configuration (which is recommended for getting to knowing these tools), the assistant will help you compose a swift professional-looking answer (be it the answer to a frequently asked question or a real-time quote pulled from your booking engine) in the language you need so that you can quickly dispatch it to the client after giving it a quick final review. By using the more advanced settings, having practised and gained experience using the semi-automatic mode, you can set it to a fully automatic configuration, with which the tool does not only compose the replies but also sends them to the client automatically in a very short time (a matter of minutes).
Taking steps towards automating your email management will help you recover up to 70% of your or your team's time, which can then be spent doing other tasks or putting more care into managing the more interesting or sensitive requests.
Unlike chatbots, email communication is asynchronous and the client who writes an email expects to receive a reply "soon", a blurry amount of time that every individual understands differently. And here we find a key element. Guests are increasingly impatient and replying to every question in record time is practically impossible, especially now that hotels are more unstructured than ever. This absence of an answer can frustrate the client, who will probably opt for looking for another "channel" (intermediation) or another hotel, which translates into a lost sale for you.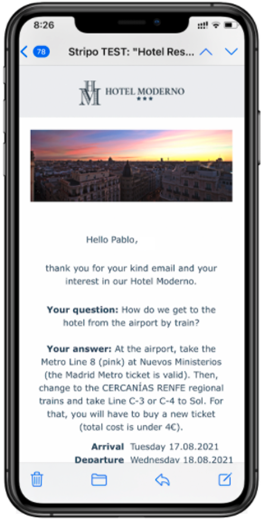 As well as answering frequently asked questions, these systems can also be "connected" to your booking engine to help you automate the quote requests you still receive by email, from very simple queries to more complex requests, such as ones for several rooms or small groups. Your team will save a lot of time they will then be able to use to answer the questions of other clients more swiftly and professionally. Here too it would be advisable to get used to the tool on semi-automatic mode to then set up a fully automated configuration once you have gained enough experience and know how to respond to every type of scenario.
From the client's perspective, a good answer delivered swiftly and with all the relevant information about room type (photo included), price, cancellation policy and, of course, the final price, is an impeccable service.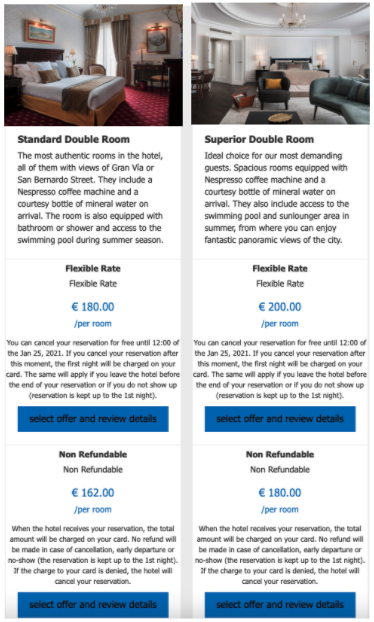 At Mirai, thanks to our cooperation with HERA by Hotel Resbot, we can provide all our clients with a semi-automatic email assistant for free. This will allow you to answer frequently asked questions and help dispatch booking quotes (link a la noticia por escribir). And all this with a customised template featuring your logo, colours and own messages to boost both cross-selling and upselling.
Call centre. Automated calls have improved in leaps and bounds in recent years, even though it is still only used for very specific situations, such as finding out about the status of your order, making cancellations, checking your balance or requesting a duplicate invoice. Despite all this progress, we are still frustrated by having to talk to a machine that is often perceived as not being too helpful.
In the hotel industry, the situations are more varied and numerous. They also depend on a wide range of variables, including dates, occupancy (age of children if there are any) or loyalty club membership. Interpreting the caller's voice and accent adds further difficulty to the operation, which explains why hotel call centres are still not highly automated. Still, great progress is to be expected in this field and we will "soon" be able to talk with machines and think they are human.
A good, automated customer service as a stand-out value of your hotel and direct channel
In times of crises such as the one we are currently living in, being able to offer your client different high-quality automated options for contacting you will add value to your hotel (when compared to the competition) and your direct channel (when compared to the OTA's). As long as you can guarantee your answers are precise, simply, swift, warm and friendly.
Instead of losing your direct channel clients to the OTA's or the competition, you have a golden opportunity to accomplish the exact opposite. Be better than the OTA's through your website, email or networks and recover part of the sales they are absorbing. Be better than the hotels you compete with and steal the dissatisfied customers who try to contact them and get frustrated by the lack of an answer.