For now, we have come across it in accommodations in Asia, provided by Agoda or CTrip. With this novelty, Booking.com has crossed a threshold with potentially enormous consequences.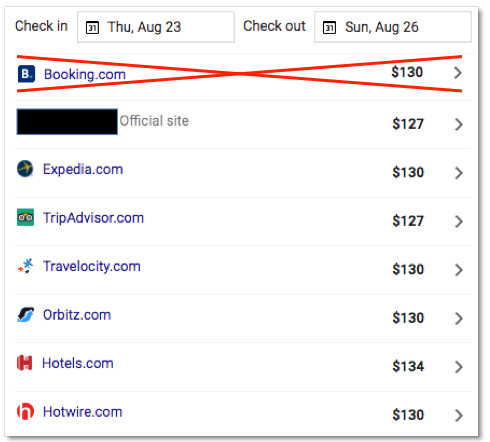 If your hotel is investing to take your direct sale to metasearch engines, you should seriously think about the presence of OTAs in them. What would really happen if we got rid of Booking.com from metasearch engines? At Mirai we tried and measured it. …
Booking.com is launching its new programme, at least for some hotels here in Spain. This seemingly innovative programme entails some serious drawbacks.