En español, en français, em português.
Your direct sales can now rely on a loyalty club, in the fashion of the main hotel chains. Why should you give a proper thought to using it? Activating it is easy and it will significantly change your direct sales. After months of work, we inaugurate one of Mirai's great recent developments.
If you are not sure why you should be considering it or would like to go over some concepts first, we wrote an article on why your hotel or hotel chain should have a loyalty club. And also this one: Building customer loyalty through the direct channel, the unresolved issue.
With Mirai you can now offer member discounts, rates and exclusive offers, optionally from the first booking. Our development includes an independent registration form and benefits on your website if needed, member management (login and logout), booking form pre-filling, welcome, verification and password recovery emails, and database in our system, if needed. In other words, everything required, whether you are starting from scratch or already manage a club on your website.

For independent and chain hotels – start from scratch or bring your own club
This development, as well as the strategy behind it, is designed to benefit both independent and chain hotels. In the case of chains, members are shared by the different hotels, and you can also exclude certain establishments.
If you are an independent hotel, it is not only perfectly possible to activate your club, but you do not even need to have a database of subscribed customers.
If you already have anything similar to a loyalty club, we invite you to bring it to our new development.
If you also have a CRM or already manage the registration and login of members, our development can be integrated so that the engine takes over and gives continuity to the navigation of members, just as we have done in the first clubs we set up.
Benefits for members, general discounts and exclusive offers and rates
The first pillar of our development is offering benefits to members in a clear and striking way through the booking engine.
On our extranet, once the club is activated, you have several options to manage the best conditions for members:
If you want different discounts for each rate/offer, you can indicate general discounts on regular public prices, and the option to set different discounts by date will be available in the future. This is the most convenient option if you need to work only with discounts and prefer doing so through our extranet
You can flag rates and offers as exclusive for members, so that they are only shown to them. This option allows you to make the best of our extensive offer system. For instance, you can include extras to create packages, play with complex restrictions, differentiate by market… You could thus make your club's benefits lead to better cancellation or payment conditions, as an example, set different conditions per hotel or destination, or include something that is not included in public rates. Our offers are very rich in terms of setting options. Combine them as you like to tailor the benefits offered in your club.
Great visual appeal and web integration. Customers will see the prices and special conditions clearly identified and explained in an appealing way in the booking engine, on both desktop and mobile. They will of course see it in the results page, but also in the personal data form, as a summary of what they are about to book.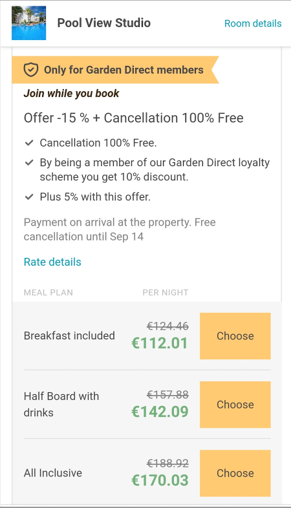 On your website a user logging in or out will see continuity and no friction when navigating to the booking engine.

Optionally, you can describe your club on your website, list its benefits and add legal texts. The most suitable is to have a web section dedicated to your club where you can place that content.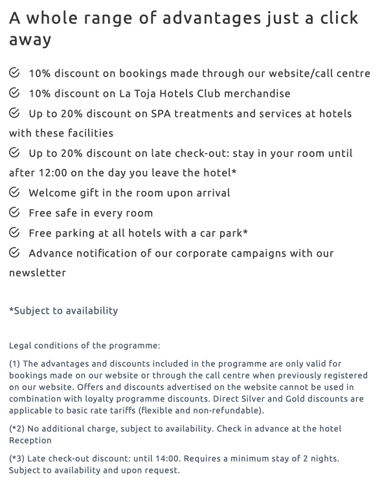 Compatibility with promotional codes
So far, some hotels and chains created clubs based on the customer having a promotional code to relate it to. This becomes incompatible with any other code (offers, residents, etc). Our new development is not based on codes… thus nothing prevents a customer from logging in as club members, if that were the case, also have a promotional code, as long as you have set it up as compatible.
For example, on Black Friday you can launch a campaign with promotional codes to the first 100 bookings that is compatible for both members and non-members.
Another example would be having your resident discount add up to club benefits, if you wish.
Optional: register new members from your web
Outside the booking engine, you can have a section dedicated to your club on your website, especially if we manage it at Mirai. The section's essential content is the form for the user to register into the club. This form is part of our development, so that each new member is added to the registered users database we keep for your club.
For members: safety, good image and convenience
For your club members, our development offers benefits that could not be offered until now:
Security, since it is based on the identification of each member through their email and, above all, an encrypted password, which no one but the member can access…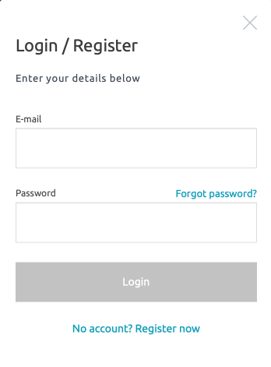 Appealing emails and actions with direct and simple goals. Our development can take care of this or, if you prefer, you can manage it yourself:

Account activation: every new registration sends a verification email that leads to an activation page.
Welcome email: sent after the user registers.
Password recovery: as usual in any registration system, you can get a new password by email.

Personal data autofill when booking: when logged-in members book, they do not need to fill in their personal data, making booking quicker and more convenient
Your image, your name and your style
You will show your brand image, especially that of your club, by managing your club's specific name, your styles and even your club's logo, different from your hotel or chain logo, if you have one.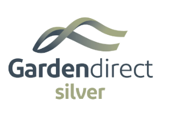 Members, competitiveness and conversion from first booking
There is an essential point our development is prepared to handle optionally, and to which we have dedicated special attention: offering club benefits to not-yet members when booking, in exchange for registering upon booking. We recommend you to use it.
You can see this pattern of opening the club from the first booking in all major chains, for whom it is already a standard practice to attract new members and expand the competitiveness of their direct sales.

In order to introduce the club to non-member users, we clearly show the options of becoming or not a club member, and clearly explain to them what happens in the first case…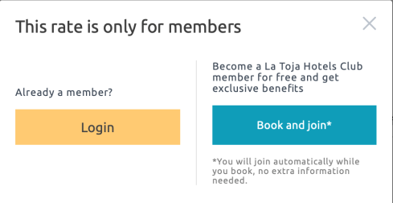 We ensure that they accept registering: when booking, we place a specific registration acceptance box. It is mandatory to check it if you are booking a rate with club benefits.

This will increase your conversion rate thanks to the greater appeal of your club benefits, especially if you offer them from the first booking. In addition, what has guided us from the very beginning is that all this new club-related process can be carried out without the user having to spend more time on it or encountering the slightest friction because of mixing booking and club registration. To this end our system is protected by two non-negotiable premises:
Registering does not require filling out a separate prior form that interrupts or delays booking. The same data used for booking are used to register the user as a member. All in one.
No additional personal data is requested when the customer is registering in the club upon booking. The fields are the same. Adding new ones would damage the booking conversion and that is a sacred red line. Users are not even asked to set a password.
Send club fees to meta-search engines
We prepared the system for you to choose in each hotel if, in addition to showing club rates to non-members, you want to send them to meta-searchers. This is a decision that will affect your distribution, it has advantages and disadvantages that we analyzed in our above-mentioned article.
Whatever your decision is, our system is ready. You can even try it and change it whenever you want and by hotel.
Managing your club as a hotelier
We recommend aligning your marketing actions and extending them to your club. Now you will have a new interested audience waiting for your communications.
Any new reservation will show whether the user is a club member and, if so, whether they are already a member or have registered upon booking.
In the extranet you will have a section where you can download your members's list and their associated data.
Ready? Activate your club — This is what you need to know
No extra cost for your hotel. It is part of our comprehensive continuous improvement.
It requires your hotel to work with the latest version of our engine, which we call for with our rate loading system.
If you already have some kind of club, first thing would be to study your case in order to bring it into our development. Please contact us.
Contact your Mirai account manager to start the process.
You will find more information about loyalty clubs here: