En español, en français, em português.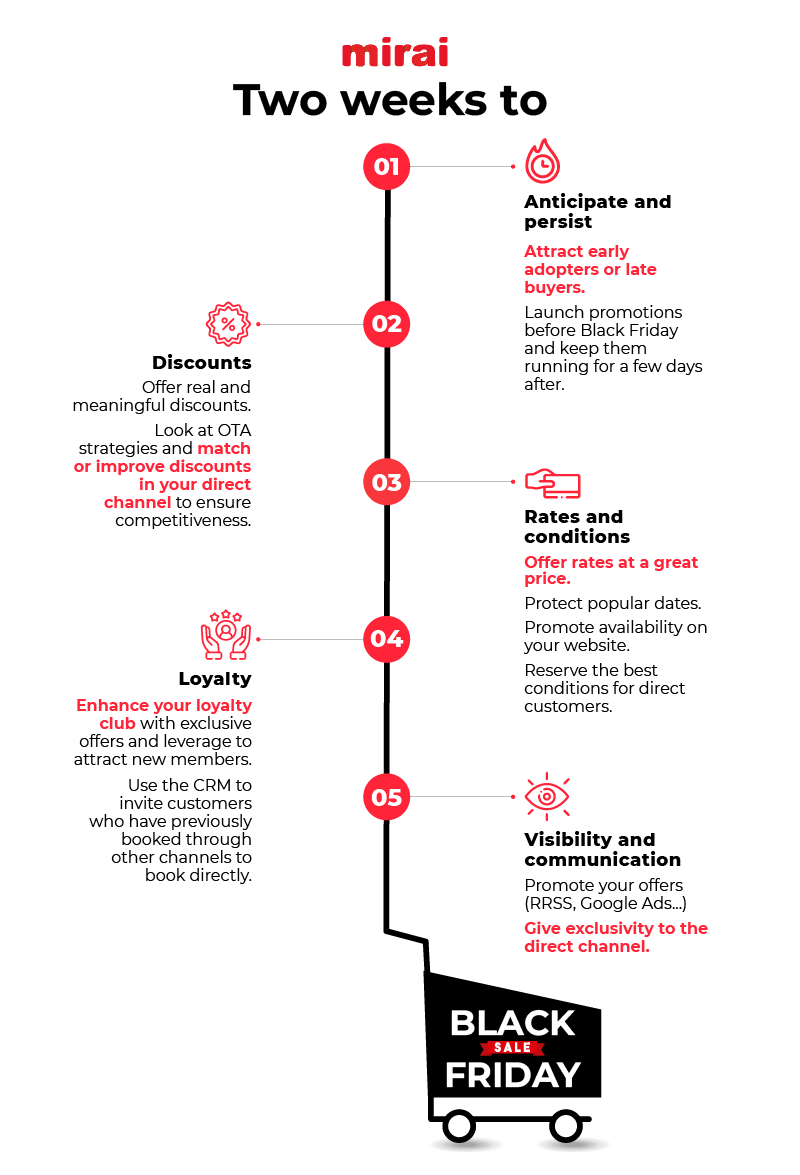 Black Friday is just around the corner! This is your opportunity to maximize your direct sales; don't let the OTAs be the only ones to take advantage of it! Here are our recommendations for success. Are you ready?
Anticipate and persist:
Launch promotions before Black Friday and keep them running for a few days after to entice late decision makers, covering Cyber Monday (Monday 27) and Travel Tuesday (Tuesday 28).
Discounts:
Offer real and meaningful discounts, combining existing promotions to create a more attractive value proposition.
Look at OTA strategies and match or improve discounts in your direct channel to ensure competitiveness.
Rates and conditions:
Offer non-refundable and prepaid rates at a great price.
Protect, but do not restrict, popular dates.
Carefully manage availability to maximize direct sales on your website and close lower value and net price channels.
Reserve the best conditions for direct customers.
Loyalty:
Enhance your loyalty club with exclusive offers to encourage customer retention and leverage the high demand to attract new members.
Use the CRM to invite customers who have previously booked through other channels to book directly on your website.
Visibility and communication:
Use social media and Google Ads campaigns to promote your offers and promotions in a way that is direct and personal to your customers.
Give exclusivity to the direct channel whenever possible and promote it as the best booking channel on metasearch engines.
There is nothing beyond your reach.. Let's get going!