En español, en français, em português.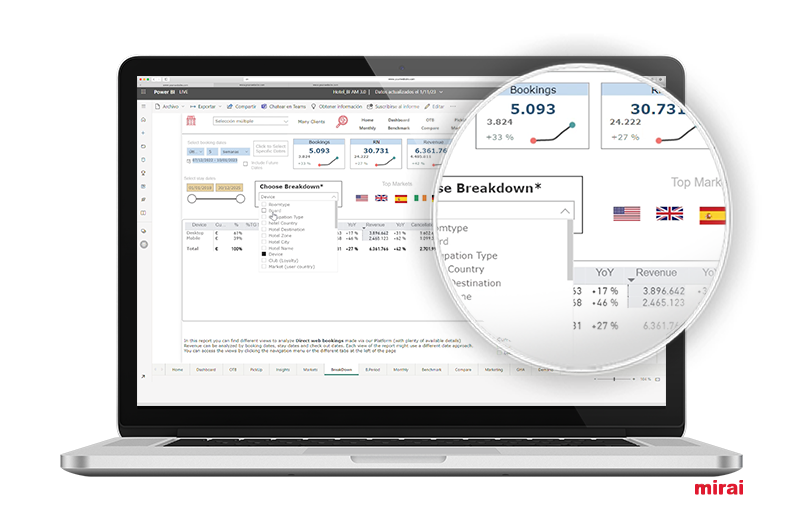 It's been almost two years since we launched our BI, and since then, we haven't stopped improving it. These are the new features of our latest version:
See all your reservation information broken down by more than 25 different dimensions: offers, type of room, board type, user country, etc. You can also combine the different dimensions by pressing CTRL.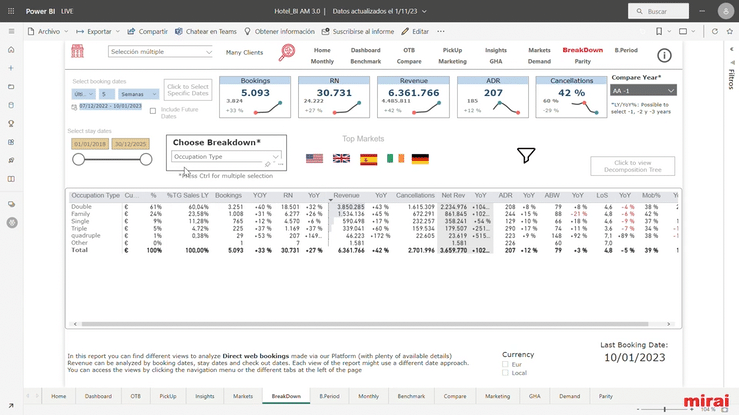 New information: in addition to the dimensions that were already available, we have incorporated new data, such as the type of payment (prepaid, deferred, payment at check-in, etc.) and information about the origin of the sale (website, contact center, agency, etc.).
We have also added a new display where you can check any extras sold (parking, late check out, romantic package, etc.).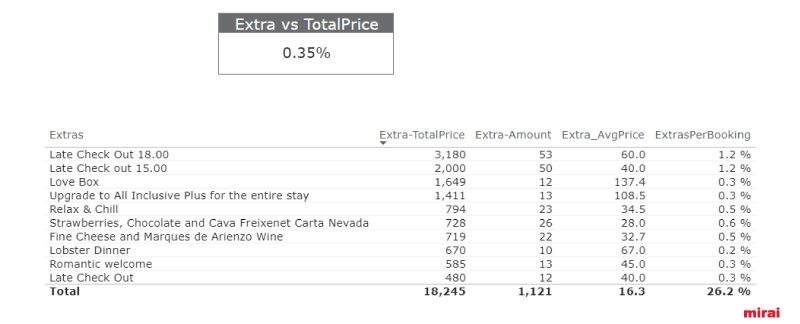 Colours have semantic value: the new look&feel allows you to differentiate at a glance the queries by dates of stay (gold) or booking (blue). This way, when browsing, you know which dates are being related without having to read the legend/title (even if they are also available).

More filtering options: the new icon allows you to quickly and easily filter multiple dimensions, giving you the flexibility to extract the information you need.
Easier to navegate through charts and dates: the new shortcuts (top markets, different time periods, etc.) make it easier to access information with a single click.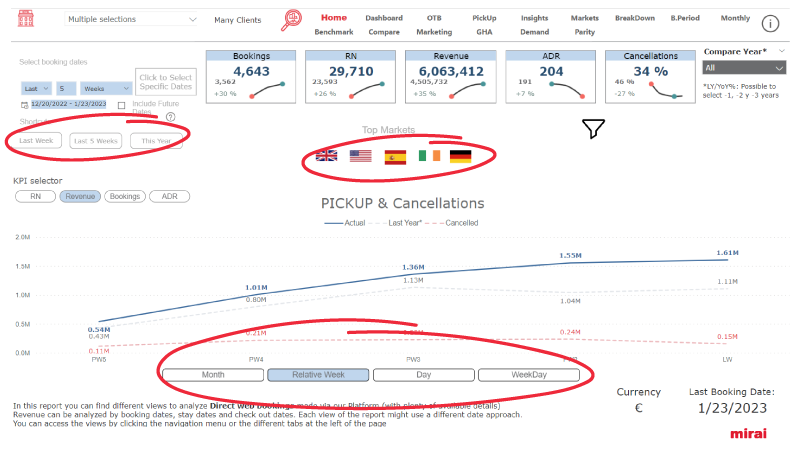 New way to operate with the default currency: Do you have several hotels in the same currency? We will show everything in that currency by default and, if you prefer, you can convert it to euros.
Consult your data and graphs according to the periods you choose: we have set up the dates so that you can operate according to relative dates (last 7 days, previous weeks taking today as a reference, etc.).
Here is a summary of what our BI can do for you:
If you have any questions, please contact your account manager.