En español, en français, em português.
One of Mirai's most recent star developments are loyalty clubs, which an ever-growing number of chains and hotels are incorporating into their direct sales channels. Since we launched it a few months ago, the project has become increasingly better thanks to improvements like the one we are about to present: Mirai club members now have a private area where they can manage their account and bookings.
You still don't have a club in your direct sales channel?
You should seriously consider it. They are starting to become almost essential, not only for increasing customer loyalty, but also for competing in the short term with the OTA's, as they all have their own clubs… which you might be helping to fund, therefore steering customer loyalty towards the OTA's instead of towards your hotel.
We can create a club for your direct sales channel for free so that you will also be able to benefit from this tool that large, medium and even small hotels are developing. We are also constantly working on improving it.
What is included in the new private area for members
From now on, club members can see and edit their personal data, bookings and password. These three options now appear in a dropdown menu when the user logs into the website.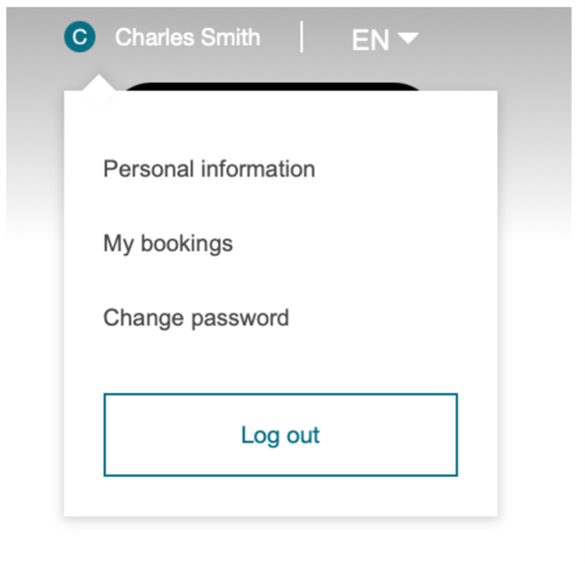 These pages are automatically filled in with the information of your client and your club as you have configured them, showing them in your corporate colours, including the club logo if you have one.
Under Personal information, members will be able to edit and manage their subscription to notifications.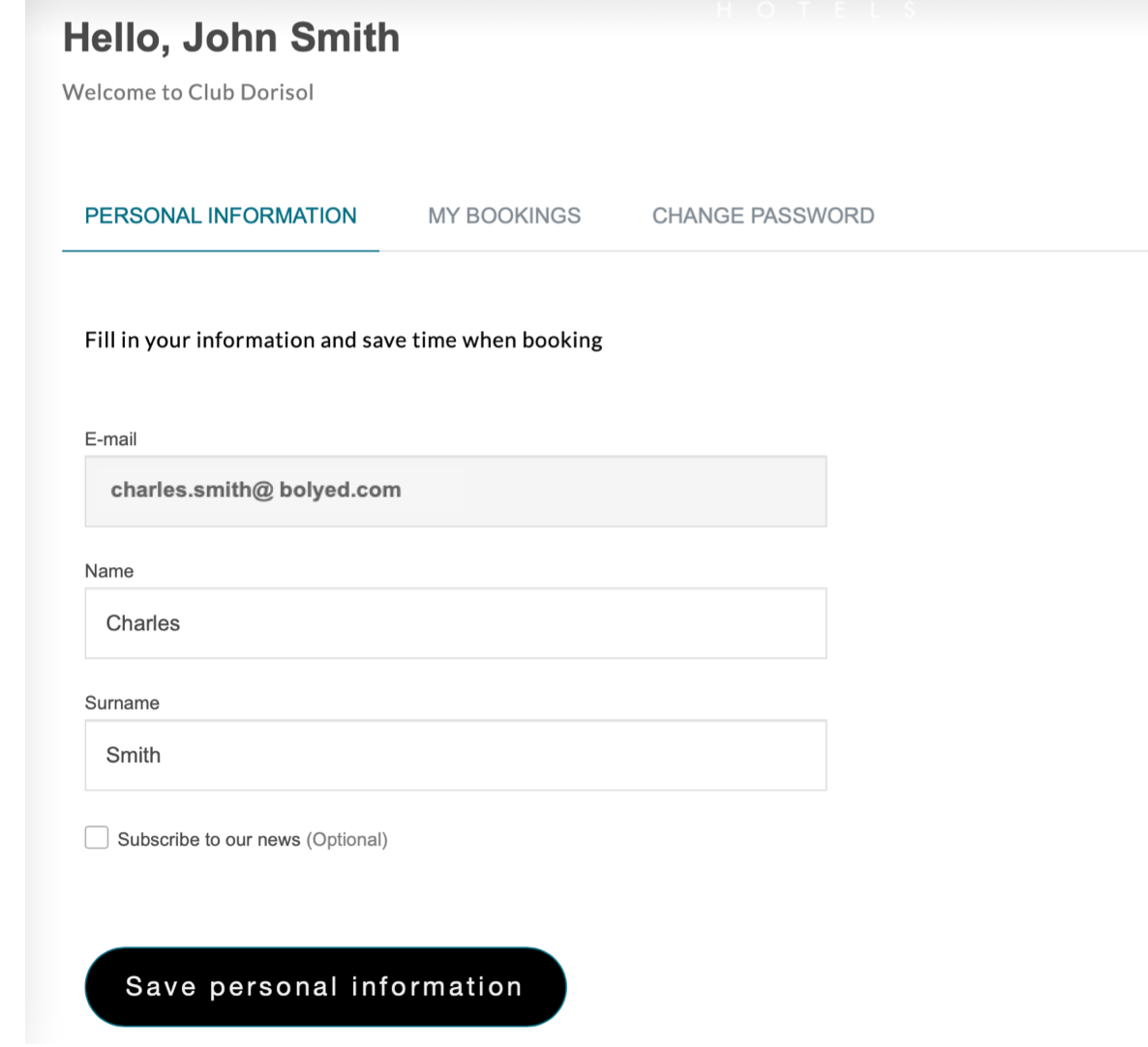 Under My bookings are all future and past bookings with links to their details and the possibility of managing them.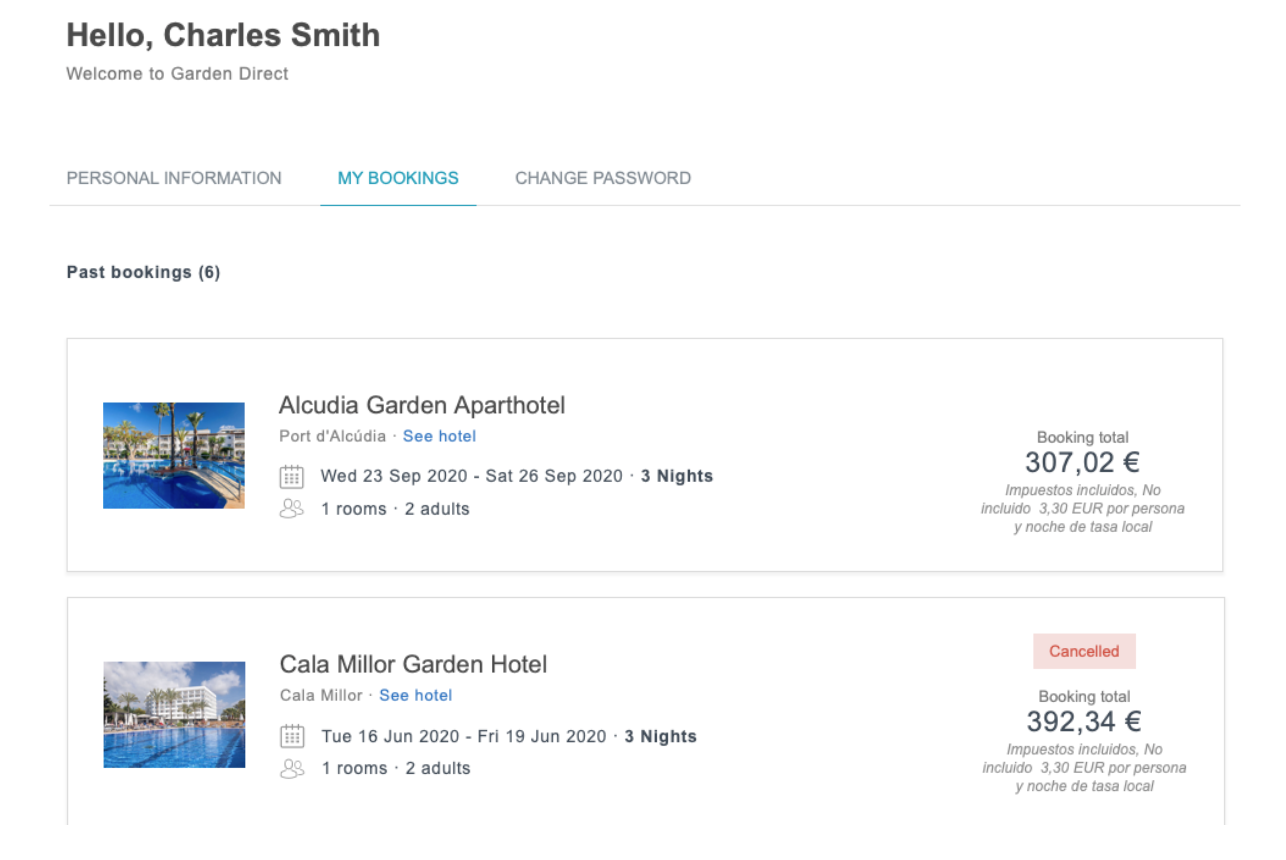 Under Change password, members can change their passwords. This is very useful as the system assigns an automatically generated one when users join the club while making a booking. We have dedicated an entire page to this in order to make it easy for members to change their passwords.
What are you waiting for?
More club improvements are on their way. Private sales are becoming a new basic requirement for all hotel-related marketing, in any channel. If you are familiar with the loyalty programmes of the large chains, you know how far they can take you.
Creating a club is simple and relatively quick for us: contact your account manager, who will not only register you but also walk you through the many high-impact decisions you have to make when creating a loyalty club.
You will find more information about loyalty clubs here: