En español, en français, em português.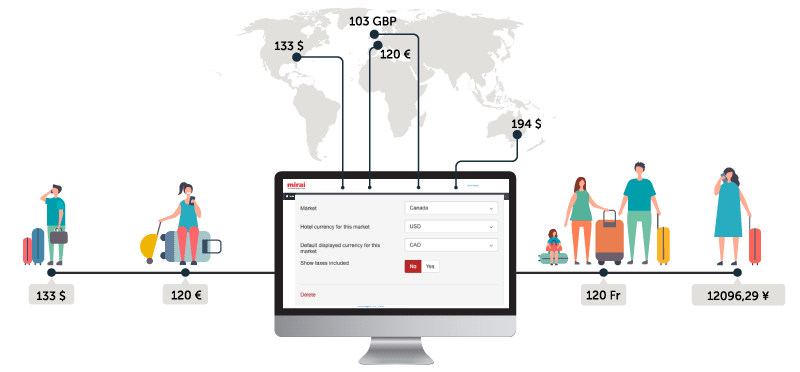 Loading hotel rates in a booking system is not as easy as it might sound. What looks like something completely straightforward and logical when we design a rate or special offer can become a real headache when it comes to loading it in an extranet to be sold online.
At Mirai we set ourselves the goal of improving our rate loading system to align it even better with the way city, resort or mixed hotels design rates, making the system more versatile and easier to use.
What is the new rate system like?
It's a much more powerful system which now allows several rates to be loaded instead of just allowing one single rate and then building the other rates around it.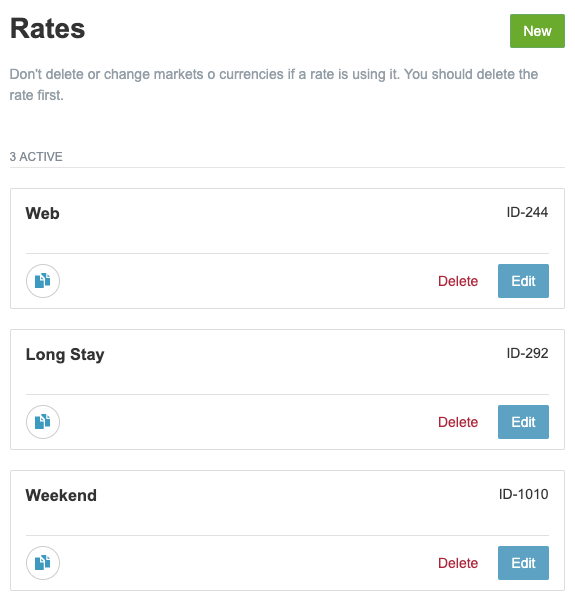 Every rate is an independent collection of different prices and sales conditions.
Room inventory is still shared across all the rates by room type, as before.
Static offers can now be applied to whatever rates you want.
Let's go into a little bit more detail…
Freedom to open or close exactly the rates you want
Among other things, the new rate system allows us to open or close rates separately from each other, eliminating the need to always have a particular base rate open.
You can open or close:
One type of room, but not another.
One type of room occupancy, but not another.
One type of meal plan, but not another.
One type of rate, but not another.
… or any combination of the above.
… all different by stay date, if you wish.
… all different by booking, arrival or departure date, if you wish.
To build new rates, you can also now just edit existing rates in the extranet.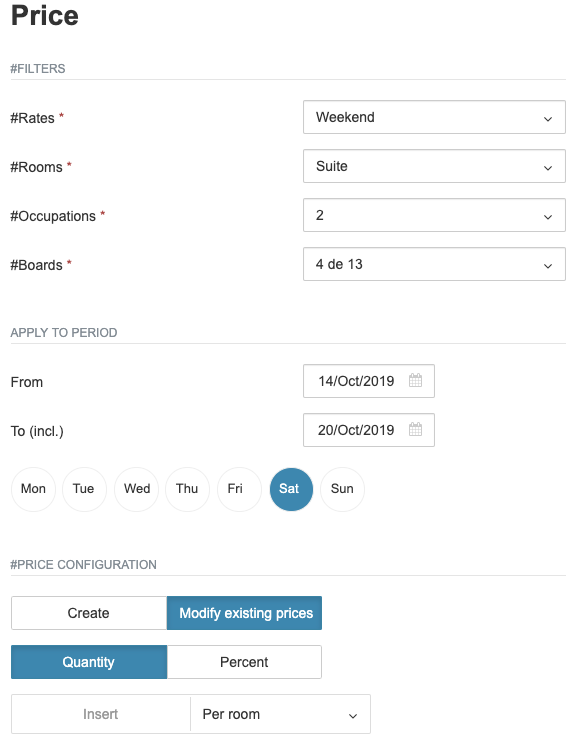 Comprehensive market segmentation
Prices by market: create rates and special offers that are only available for certain markets. But be careful about setting limitations within the EU as access cannot be prevented.
Choose in which countries to show taxes included or not: adapting to different market regulations and becoming more competitive in metasearch engines. Take a look at how others do it. USA without taxes and Europe with taxes included? Booking.com, for example, shows everything with taxes included for Europeans but separately for Americans.
Sell in different currencies: load rates directly in the currency used by customers, not the currency used by the hotel. Reduce customer uncertainty about the impact of exchange rates. The same hotel can have rates in different currencies depending on the target market.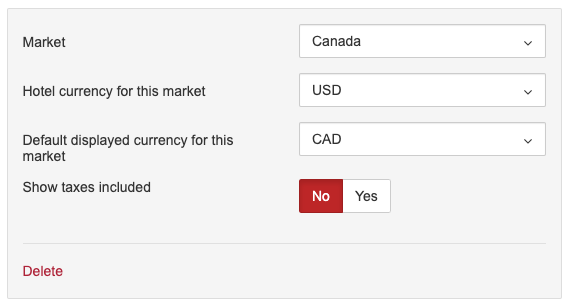 New features
In parallel with the restructuring of the system and these major changes to rate loading, we have also taken the chance to add several new features:
Promo codes each with their own calendar by stay date or booking date.
The possibility to duplicate offers.
Restrict a certain room only to the occupancy you have defined, not allowing less people or an equivalent occupancy.
And many more features that we will continue to gradually add over time.
Rethink the rates you only sell in your direct sales channels
Check that you have EVERYTHING on sale in your direct sales channels. Was there any limitation before that prevented you from selling something? It probably doesn't exist anymore.
Rates and offers by booking date: Black Friday, flash sales, etc.
By device, long stay, early booking, last-minute, semi-flexible, minimum number of rooms, etc.
Private sales: so much potential for profit
Confidential rates: with promo codes.
Loyalty programme member rates (coming soon).
Resort: more than just accommodation:
Different types of meal plan.
Sell hotel services: bar, restaurant, spa.
Sell complementary services: activities, car rental, excursions, theme parks, etc.
Provide airport transfers.
Whenever it makes sense, the system can now build a "smart offer" for each rate.
Here are some specific examples of what you can already do now:
Map meal plans.
Manage rate conditions within the channel as well as open and close rates.
There are no longer any general conditions that affect all rates. Each rate now has its own specific conditions.
Create an offer that applies to several rates.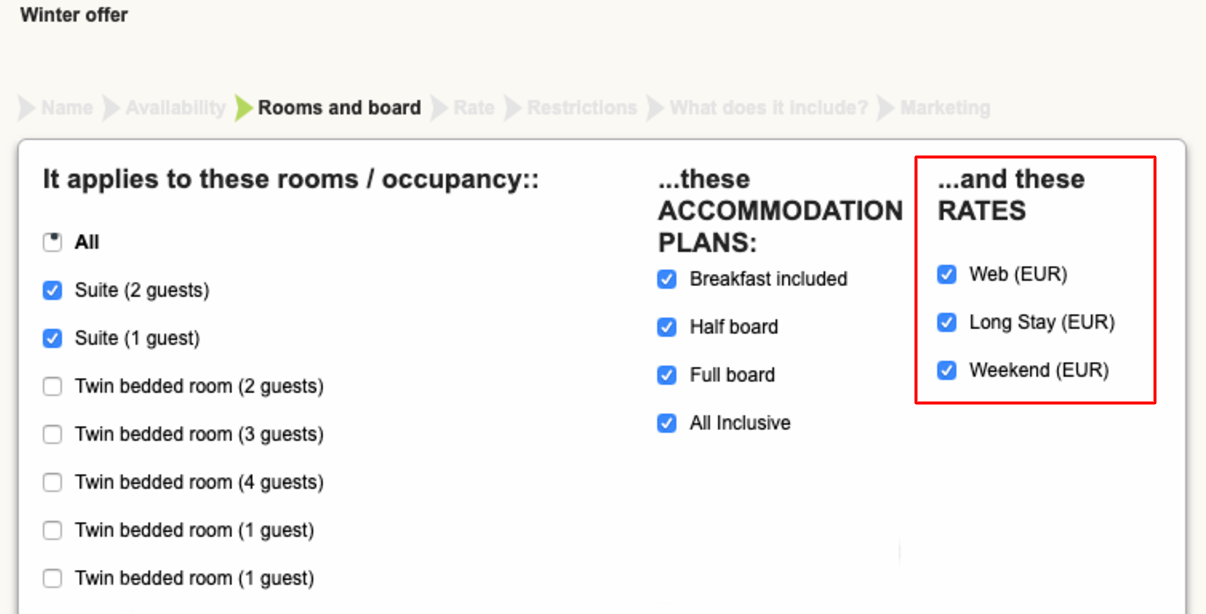 What do you have to do to start using these improvements?
The new rate system has been built from scratch. To start using it, we have to create the entire new structure in the extranet and then re-map all the rates to your channel manager. Please contact your Account Manager to help coordinate the change.