En español, en français, em português.
Lucía Dávila and Patricia Camba will lead Mirai's new business and development project as Sales Director EMEA and Director of Global Partnerships & Alliances, respectively.
Lucía will be in charge of the design of the company's sales strategy, the attraction of new customers and the expansion in EMEA of all our solutions and the coordination of the sales team. She replaces Javier Marín, who has recently been appointed Regional Director & Head of Sales in the Caribbean and Latam. Patricia Camba will hold a newly created position at Mirai. Her main role will be attracting B2B business through the location of partners and the establishment of agreements to achieve synergies that drive our international growth.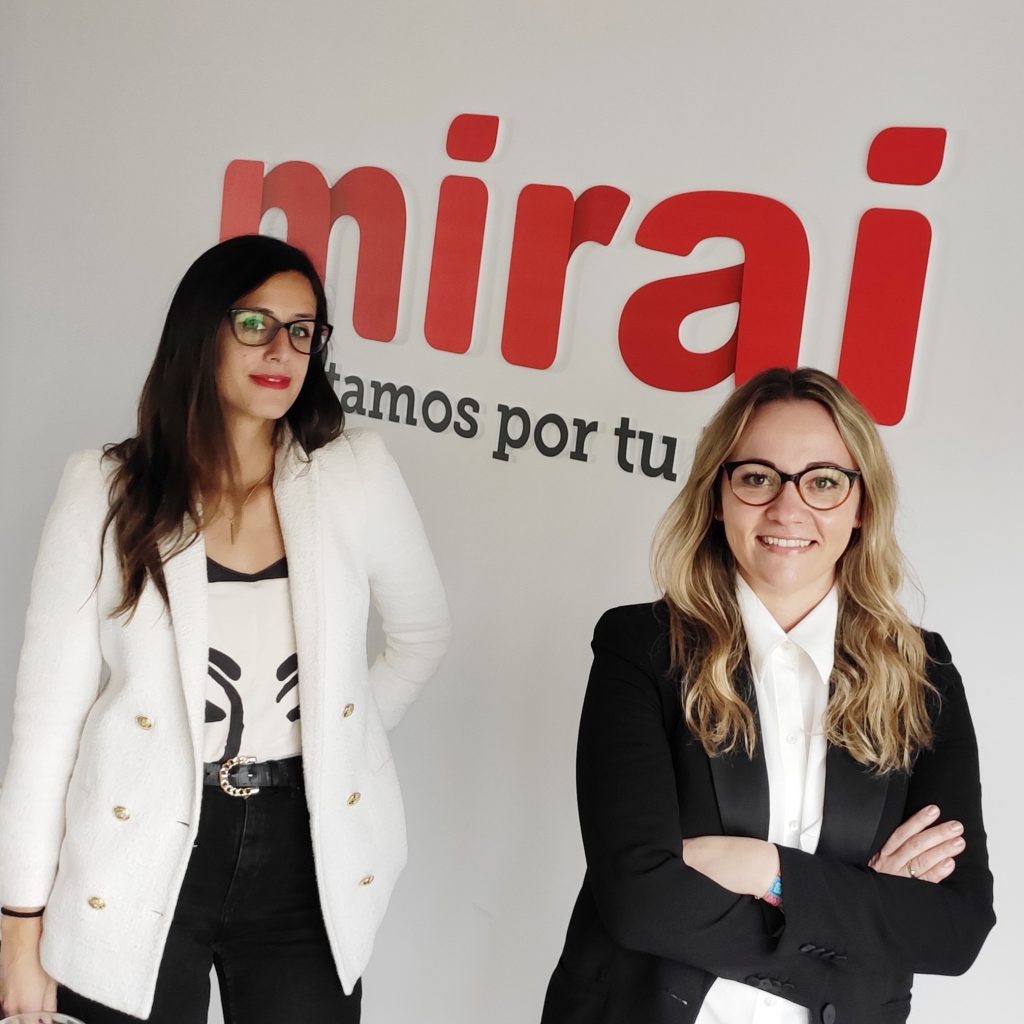 Both have many years of experience in Mirai, always focused on the sales area. In recent years, Lucía has been in charge of the legal area and Patricia has led the development and implementation of new business models project in Mirai: Mirai Metasearch and Mirai Digital Marketing. They will work closely with Javier Delgado Muerza, the company's EMEA CEO, and Pablo Delgado Díaz-Pache, CEO America, with the aim of boosting its global growth.
"The pandemic has boosted the direct channel and that gives Mirai a push to accelerate our growth. Without a doubt there is an opportunity in the sector and we are going to make the most of it," said Lucía Dávila. According to Patricia Camba "There is a lot of potential in B2B partnerships. The challenge is to locate the most interesting complementary companies with which to reach strategic agreements that help us grow mutually and move the sector forward."
Javier Delgado, for his part, affirms that "With a product like the one we have and this great team, we will grow at the pace we have set. We want to be world leaders and we are setting the steps to achieve that." Pablo Delgado adds that "Patricia and Lucía's experience in Mirai are key to achieve it."