En español, en français, em português.
Javier Delgado Muerza joins us as managing partner and head of the EMEA region to strengthen its management team and accelerate its growth worldwide. In his new role he joins Pablo Delgado Diaz-Pache who moved to Miami to lead Mirai's expansion in the Americas.
Javier's main functions in his new role as managing partner & CEO EMEA will be the development of the strategic plan in the region – consolidating the company's leadership in Spain and continuing its growth in France, Portugal and the rest of Europe – as well as the management of the operational area and the provision of all the services offered by the company. He will set the course of the company alongside Pablo Delgado (with whom, coincidentally, he shares a surname), who, from Mirai's headquarters in Miami, will focus on the Caribbean & USA as managing partner & CEO America, leading the corporate strategy as well as the expansion and growth in the region.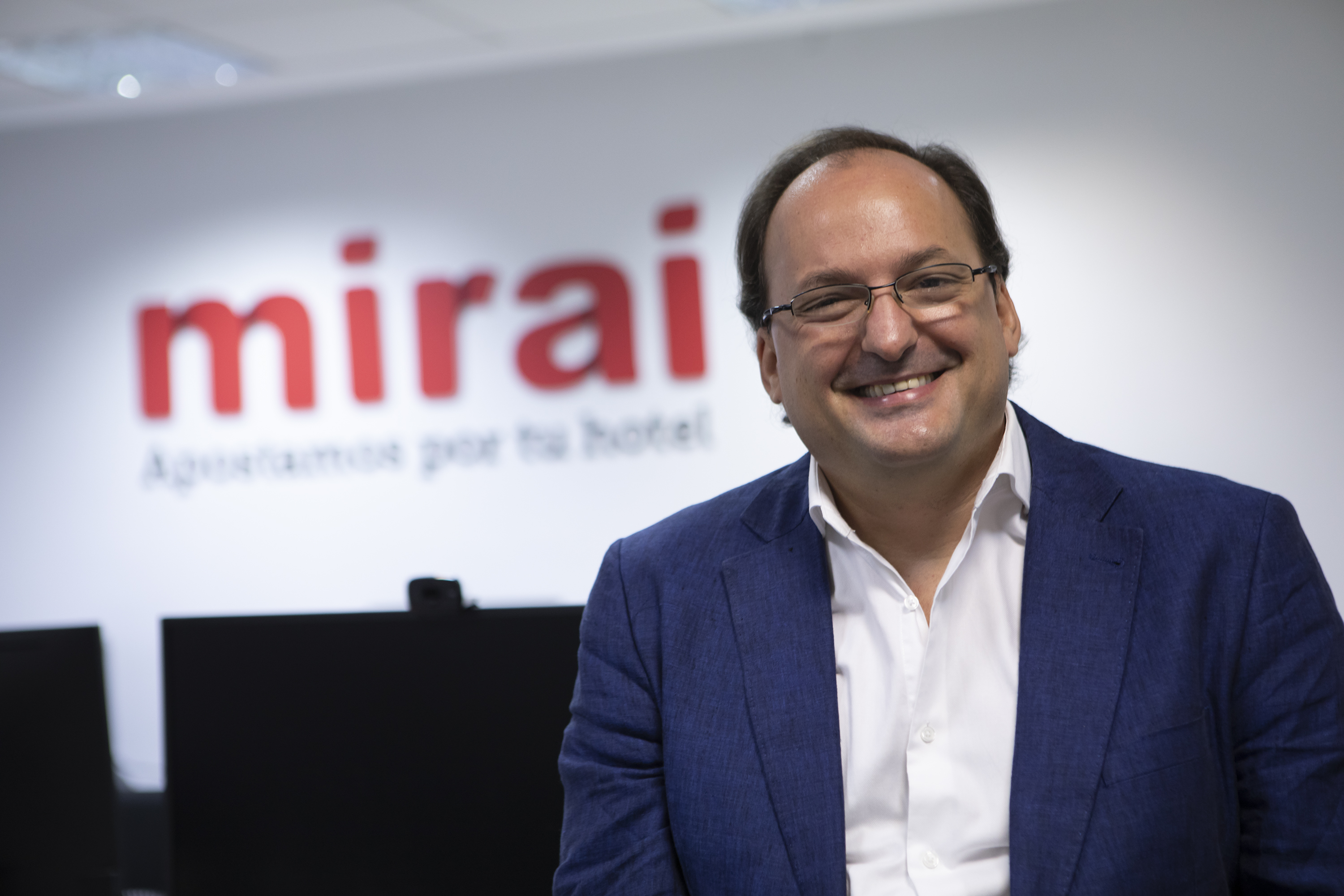 Javier holds a Diploma in Hospitality Management from the American Hotel Association (USA) and an MBA from ESSEC (France) and Cornell University (USA) and completed his education with 5 advanced education programmes at MIT (USA).
He brings to Mirai all his experience in the tourism, technology and hotel distribution sectors, in which he has developed his professional career since 1999. Prior to joining Mirai, Javier was a member of the executive committee of Iberostar Hotels & Resorts with responsibility for IT, data, sales and marketing.
Previously, he held various positions in the Travel vertical at Google for 7 years, where he was responsible for its profitability and growth, and at Expedia, where he led various teams in Spain and Italy for eight years.
Javier Delgado said: "It is a real pleasure for me to join a leading company with such a long track record as Mirai. I have admired the Mirai team for many years and I am joining with the aim of accelerating growth in Europe and continuing to develop the company's products and services with the aspiration of becoming a world leader by providing hotels with technology and know-how in distribution and direct sales."
Pablo Delgado added: "Having Javier on board is a real privilege and he will bring us great strategic vision, talent, knowledge and an enormous ability to face the many challenges and opportunities that hotel distribution, and more so direct sales, has ahead of us. There is a lot of hard work ahead but also learning, anecdotes and fun, which makes the challenge even more attractive."