En español, en français, em português.
What is

mirai

metasearch?
The solution that allows you to connect direct sales of your hotel to the different price comparison websites (metasearch engines or metasearch), currently the most important online sites for customers searching for hotels.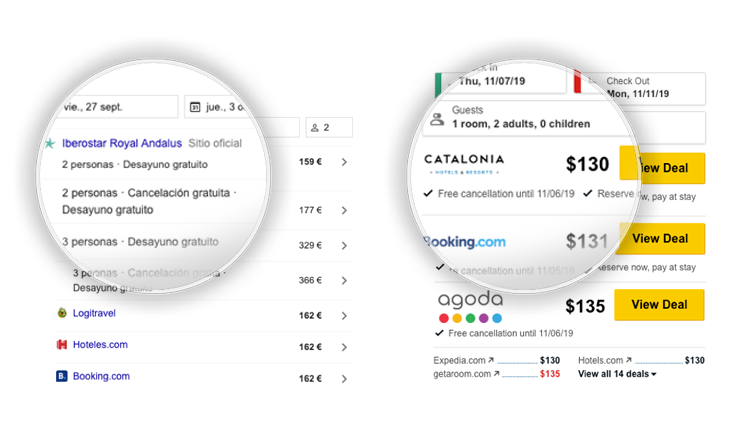 What metasearch engines do we connect to?
Update September 2022: «Express Booking» for hotels closes as of 1 October, 2022
Kayak
Skyscanner
Momondo
Swoodoo
Checkfelix
HotelsCombined

Are metasearch engines really that important?
They are. And they are going to be even more important in the future. 72% of travellers currently use them to choose the website to make their booking. We recently published a post where we talked about the relative importance of each of the metasearch engines and trends over recent years. Metasearch engines are an extremely important source of traffic.
I don't have the Mirai booking engine. Can I still use

mirai

metasearch?
Yes. Our solution is totally compatible with any kind of booking engine. You don't have to use our booking engine to use our metasearch solution.
How much does

mirai

metasearch cost?
The price depends on the number of hotels and the number of metasearch engines you connect to. Visit https://es.mirai.com/servicios/metasearch/ and contact our team of experts if you need any help.
I already use the Mirai booking engine, do I have to pay extra from now on?
No. miraimetasearch is a new service for hotels that do NOT use the Mirai booking engine.
All our Mirai booking engine customers have ALL the metasearch engines at NO EXTRA COST.
If you are already on metasearch engines, you don't have to do or pay anything more.
If you are not yet on metasearch engines, contact your account manager for more information.
What do I need to start using

mirai

metasearch?
You just need a channel manager or PMS that is integrated with our systems. We are integrated with the vast majority of systems and are constantly adding new ones.
What customers already use

mirai

metasearch?
Chains such as Iberostar, Catalonia, Medplaya, Zafiro, RH Hotels, Sandos, Fergus and THB Hotels already have their direct sales connected to metasearch engines and are taking back market share from the OTAs.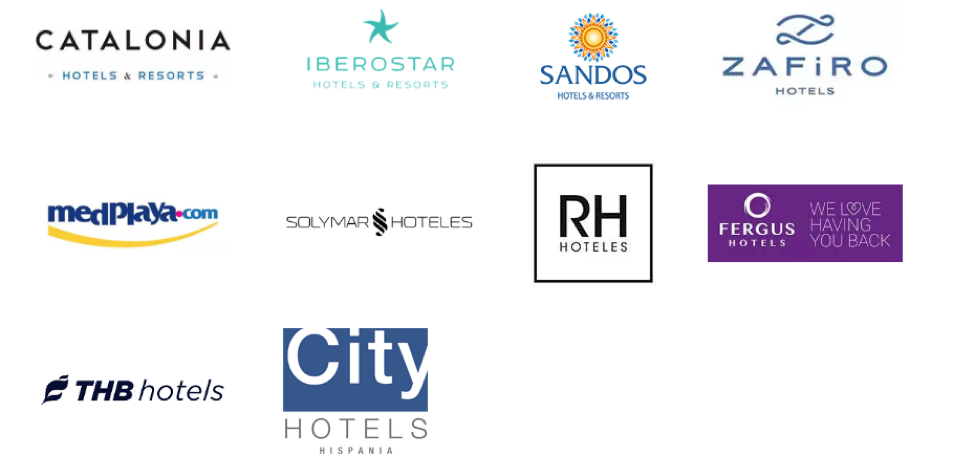 Is miraimetasearch only for hotels or chains?
Our solution connects hotels to metasearch engines.
If you represent a technology company (booking engine, channel manager, PMS, etc.) or a marketing agency with hotel clients who are interested in metasearch, but you are unable to offer them the service, contact our expert team to talk about possible solutions. We can provide the miraimetasearch technology and experience not only to hotels, but also to other companies.
Update May 2022: Mirai Metasearch dashboard: the most comprehensive reporting
Update October 2019: New Mirai Metasearch dashboard
I'd like to know more. What do I have to do?
See https://es.mirai.com/servicios/metasearch/ for more information and a form to help you get in touch.
You can also request more information by writing to metasales@mirai.com.