En español, en français, em português.
When we built our first mobile booking engine, the technology of the time (slow connections for mobile phones, low-resolution devices) meant that we had to resize all the photos to make them smaller, lighter and quicker to load for users. We resized everything to 260 x 170 pixels.
Now that we have 5G and mobiles with much higher image resolution, we thought that it was time to improve the quality of the photos we show on mobile devices during the booking process.
From now on, we can show photos with up to 780 x 510 pixels, (the best possible resolution on each device, 332 x 217 pixels in the following example).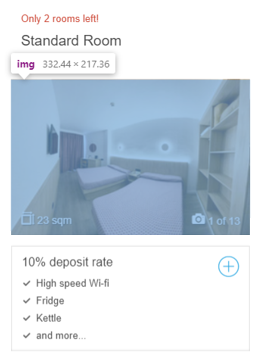 We have also made another change to how photos are displayed on the desktop booking engine. When users used to try to view bigger photos during the booking process, the photos were always displayed horizontally regardless of their original format, causing some photos to lose their proportionality: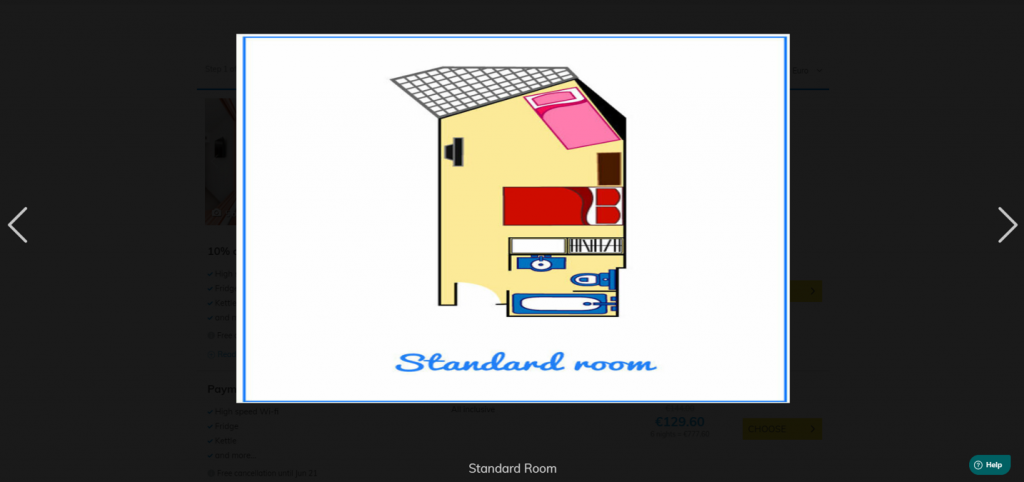 From now on, we will always display the original proportions: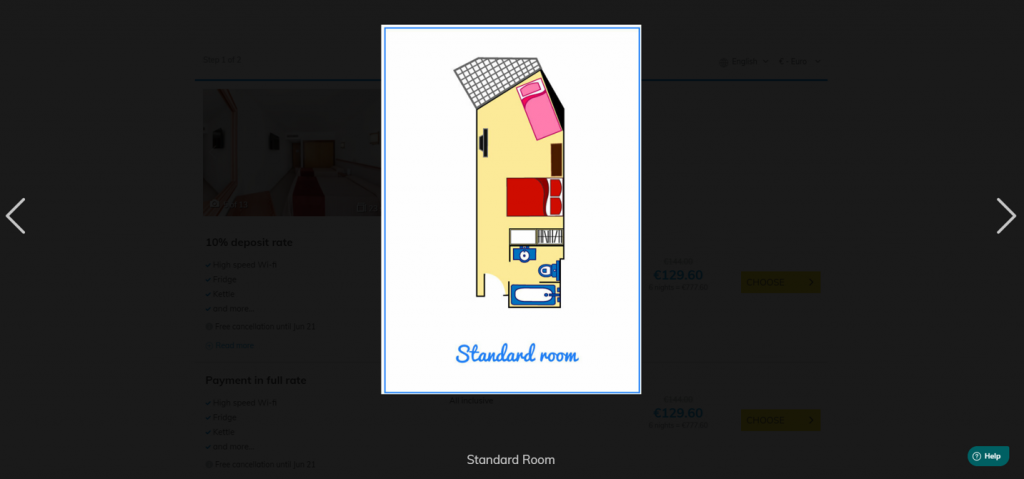 These two minor changes will greatly improve the user experience. You do not have to do a thing to implement the changes. In fact, you can already see them now if you make an availability request using the booking engine.