En español, en catalá, en français, em português.
We have started to gradually deploy important improvements to the mobile version of our booking system for independent hotels and hotel chains.
This is just the first wave of a series of important improvements that our teams are working on right now to totally redesign our mobile booking engine before the end of the year. For now, some of our hotel customers are already enjoying the following improvements:
New "introduction" to a more attractive booking system
The "introduction" to the booking engine is the window that asks users for inputs to start the booking request. The mobile platform now has a new version which is similar to the desktop version. The first visible improvement is a more modern and attractive design that also meets all the required accessibility standards.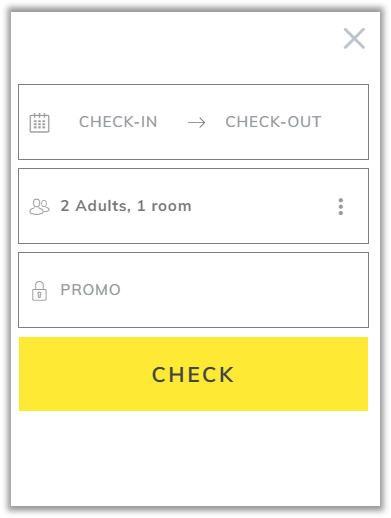 With a single calendar for arrival and departure dates
The dates of the stay can now be chosen on the same calendar and includes information on the number of nights. The system remembers the dates for any subsequent availability requests and also prevents illogical dates such as choosing a departure date that is earlier than the arrival date.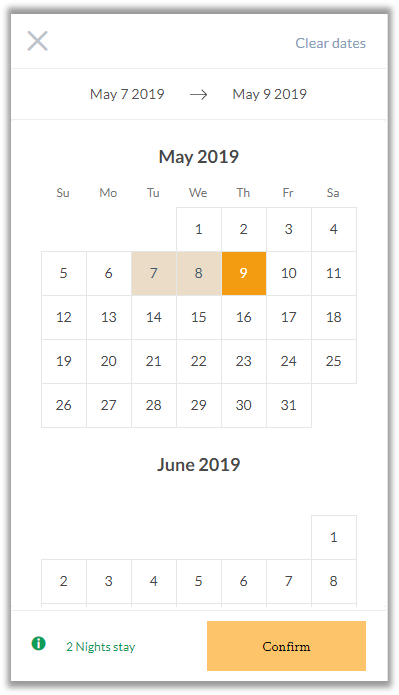 With the ability to book more than one room
The biggest improvement: on mobile you can now book more than one room. In this first stage of development, if users request rooms with different occupancies, the system will offer the first room type in which they all fit, in the same way as Expedia or TripAdvisor.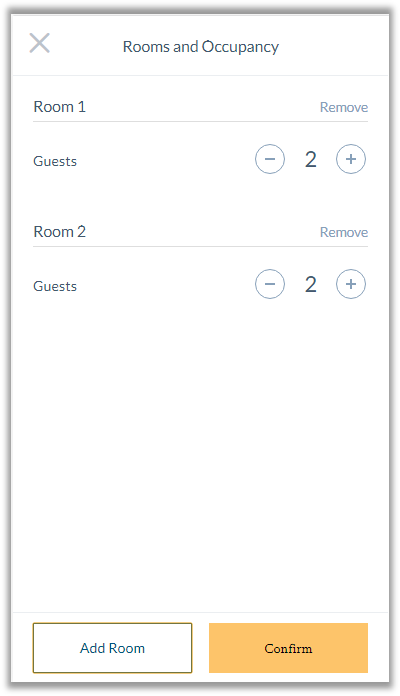 Search by destination, brand or categories for hotel chains
Mobile users can now request availability for all the hotels in a destination (or in a certain brand or category: this can all be set up by the chain). Once implemented, it links to the hotel selection page with the same content as the desktop version.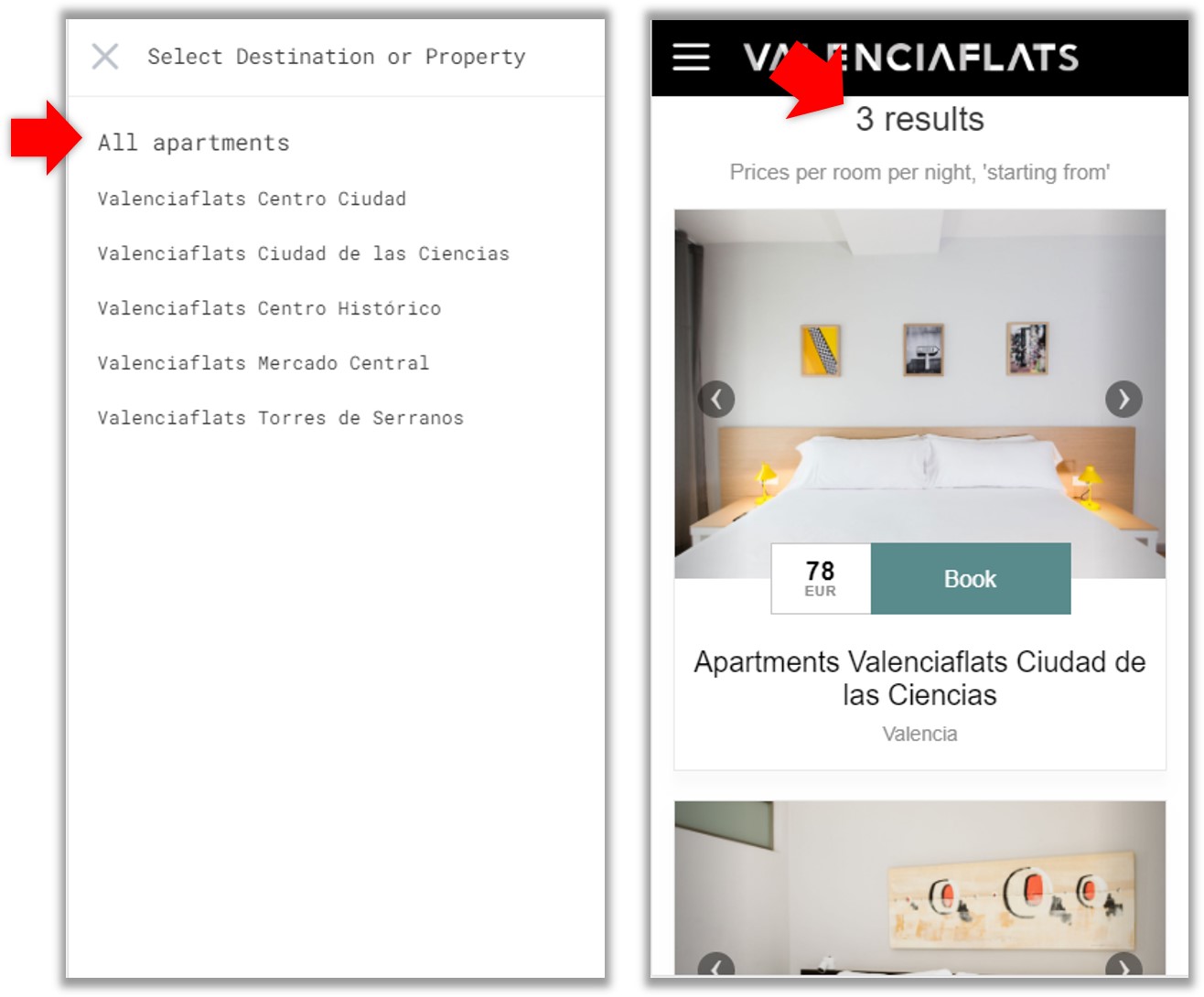 Redesigned access to existing bookings
We have redesigned the access to existing bookings to give it a more modern look and feel.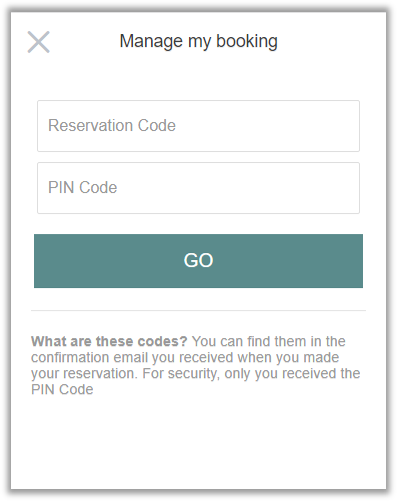 Where can I see a chain and independent hotel that already has the improvements?
Chain example:
www.valenciaflats.com
Independent hotel example:
www.hotel-moderno.com
When will I see these improvements in my hotel/chain?
We aim to deploy the improvements quickly but progressively, above all taking all the technical criteria into account. If you have the Mirai booking engine and Mirai also handles your website design, we will be taking care of everything really soon. If not, we will send you the technical instructions for implementation. This basically requires a simple change of version and possibly a few adjustments to style sheets by whoever manages your website design.
Contact your account manager at Mirai if this is of special interest to you or if you have any questions or would like to tell us something.