En español, en français, em português.
We recently elaborated on the possibility of postponing instead of cancelling reservations to avoid definitive cancellations. Now we have opened up the possibilities for the client themself to postpone their booking on their own initiative.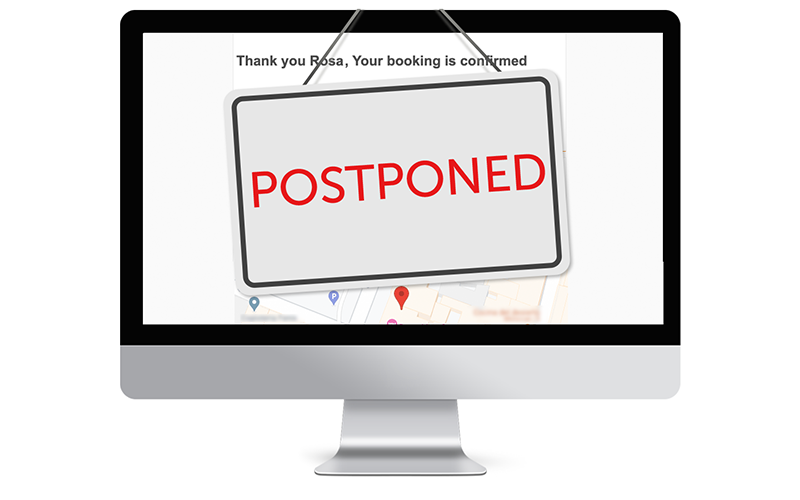 This way you facilitate getting the maximum number of bookings not cancelled and, in addition, you avoid the trouble of managing it from the hotel.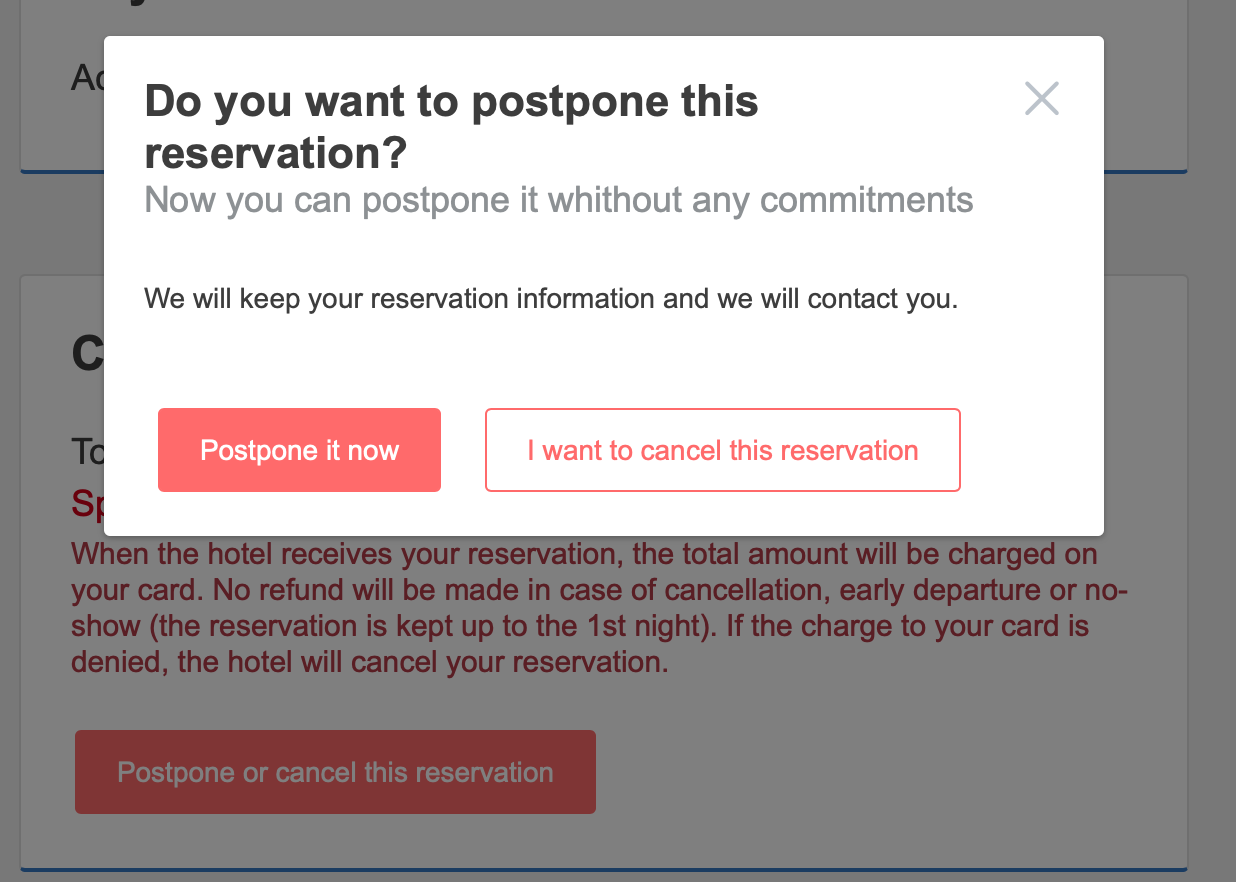 If you activate the option, your clients can, in their booking's private management screen, choose to postpone it, and they will be invited to do so instead of cancelling it. If they postpone, it will have the same consequences as if you had done it:
Their booking will not be lost even if the dates are over.
They are not required to pick new dates. Although the original dates are kept for information purposes, the system will keep the booking alive indefinitely until you reactivate it to assign new dates and conditions, as you agree with the client.
Technically, the booking will now be set as "cancelled", since PMS does not handle the concept of postponement.
Should you have bookings with deposits, please bear in mind that, regarding accounting, they could generate imbalances if the booking "disappears" when postponed.
We recommend you contact customers who postpone, so as to establish future conditions and recover the booking later on.
In the extranet (Bookings >> Download) you can download an Excel file with all the bookings set as postponed.
In addition to authorizing the client to postpone, you can indicate the range of dates of stay for which you wish to allow postponing. This way you avoid distant bookings —that should not be affected by the current situation— being postponed.
Contact your Mirai account manager to activate the potsponing option for your clients.