En español, en français, em português.
Having an upselling system is a differential for your hotel and your direct channel. In addition, it can help you increase your revenue by more than 14%.
Another possible approach to upselling is using it to offer differential value, rather than as an extra revenue source. To help you do that, we've added the option to offer it at a discount or free of charge. But that's not all. It's also linked to your loyalty programme to further add value to the concept of membership.
Offer it at a discount or free of charge. It's up to you
This new development only enhances the upselling tool, but our loyalty programmes, too.
If you have superior rooms, enable upselling. Your direct channel deserves special treatment. Surprise them a few days before their arrival by sending an email inviting them to upgrade their booking at a very special price, because they're a direct client… A price they would otherwise not have got. Think about it this way: you're already pleasing them before their arrival, perhaps even securing a good review.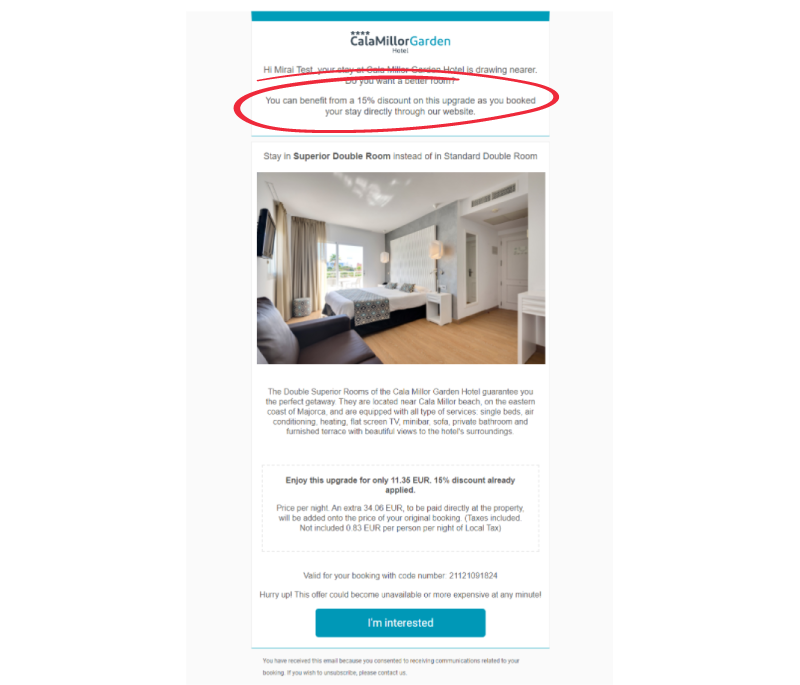 And if, in addition to being a direct client, they're a loyalty programme member, make them feel like a VIP and give it to them free of charge. Just think about how satisfied your guest will be before arriving. Keep in mind that you're freeing up cheaper rooms, which can boost last-minute sales.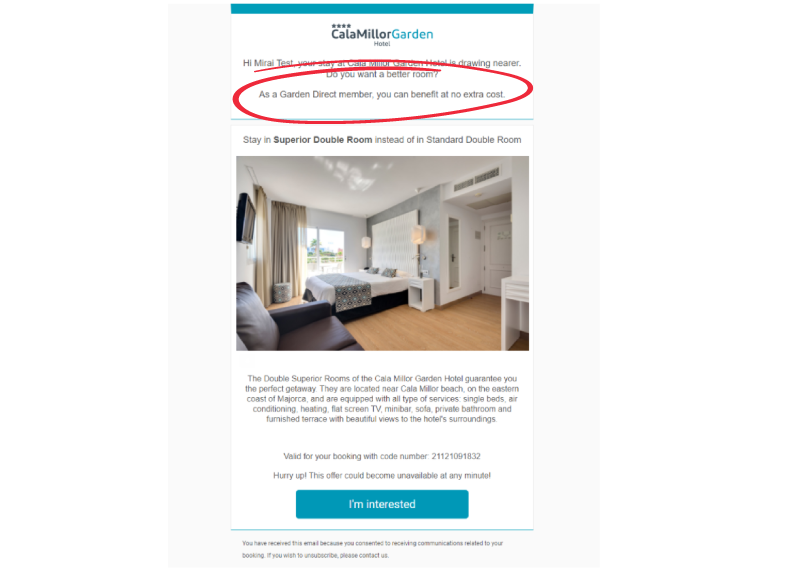 Where can I set it up?
In Price > Price Modifiers, you can now create upselling-specific price modifiers. You have two options: one for loyalty programme members and another for non-members. That way, you can specify who gets a discount and who gets it free of charge.
In the Price Modifiers screen, create a new price modifier and select one of the two options: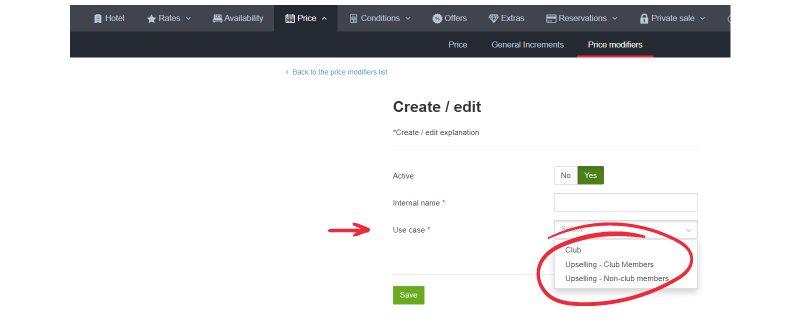 You can create one of each, with either the same or a different option.
In the next step, select which option you want to offer: a discounted or free upselling add-on.

If you've selected 'Free Add-On', all you need to do now is click on Save. If you've chosen to offer a discount, enter the percentage (without a minus sign in front, as it's automatically calculated as a discount):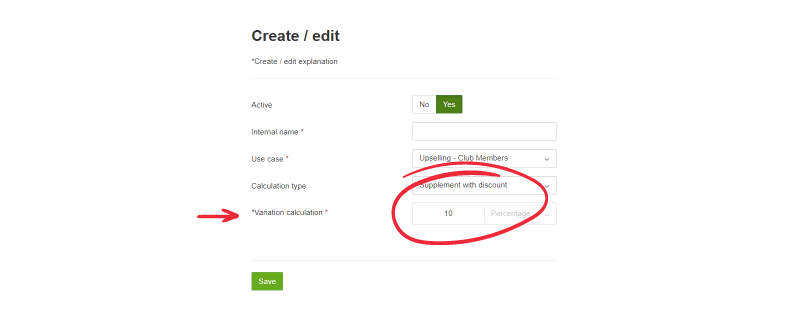 These upselling price modifiers can coexist with the existing loyalty programme price modifier. The applicable one is always used.
Keep in mind that all upselling price modifiers apply equally to all room types configured for upselling. We cannot distinguish between room types.
If you need help or have any questions, please speak with your account manager.
More about Mirai's upselling system: