En español, en français, em português.
trivago is following in Google's footsteps by offering hotels that do not already participate with their direct sales the opportunity to do so for free. The purpose of these free ads is for the hotel to test the traffic and booking potential it can receive on the metasearch engine, as well as to encourage the hotel to activate a paid campaign in the future (either CPC or CPA) and to increase the booking options for the end user, giving greater visibility to direct sales.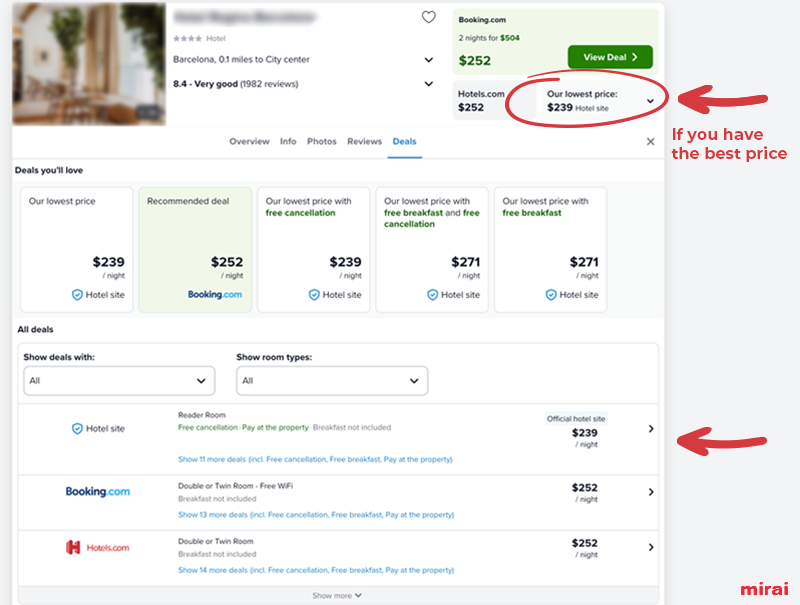 In this post we have summarized everything you need to know about trivago's Free Booking Links.
At Mirai, we have all the technical requirements in place and are activating this new option for all clients that meet the participation requirements (independent hotels that do not have active campaigns on trivago). If this is your case, you will be able to benefit from the traffic and bookings generated by these Free Booking Links.
If you have any questions, please contact your account manager.