En español, en français, em português.
As of now, when it comes to offering an extra, you have the option to do it only when the customer has selected certain boards.
For example, imagine that you want to sell an exclusive dinner in your restaurant or a romantic breakfast in the room. Now, you can create them and they may be offered, or not, depending on the board that the customer has selected in their reservation.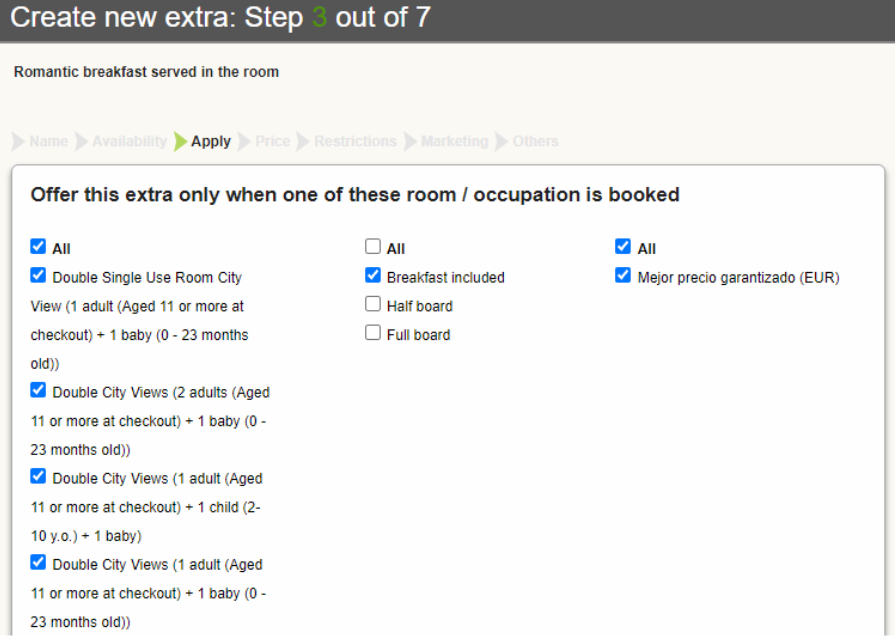 In the extranet, when creating an extra, you now have the options to choose which boards to apply the extra to:
Thus, the 'Romantic Breakfast served in the room' extra will only be offered to the customer when they choose a reservation with a bed and breakfast board.
Also as a novelty, it is already possible for the customer to choose how many nights they want it even when it is offered for free, that is, at a 0 rate. The engine will ask the customer how many nights they want the extra for, the same way as if it had a cost.